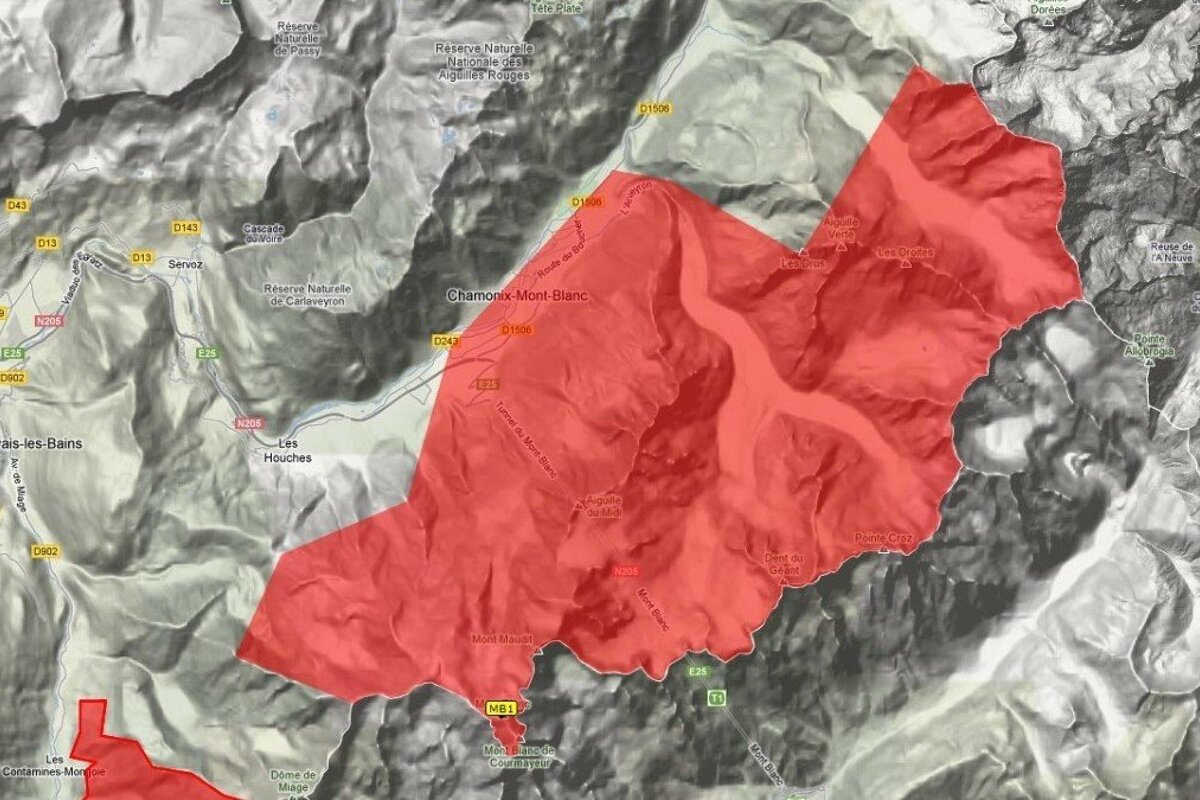 Flying drones in the Chamonix Mont Blanc Massif
No-fly zones & restrictions for leisure & professional drones
There has been an explosion in popularity in the last few years for camera drones, with professionals filming anything and everything from epic ski descents to aerial views of the Aiguille du Midi, incredible outdoor scenery, races and competitions.
Increasingly, these kinds of flying cameras are being used to capture people's holidays and outdoor experiences, with a lot of new users making impromptu flights in areas where they may not be sure of the risks or restrictions that might be in place, or in conditions where they may not be able to fully control the camera.
Accidents can happen, as ski racer Marcel Hirscher found out when he was almost taken out by a drone falling from the sky in Italy a few seasons ago. But it's not just accidents that drone pilots need to be aware of, it's things like being considerate of nature reserves, heavily built up areas, or in Chamonix - where rescue helicopters operate.
If you've got a drone and you're thinking about using it in the Chamonix Valley or surrounding areas, the High Mountain Office have just released details on where you're allowed to and more importantly, where you're not allowed to fly.
Watch this
Restricted areas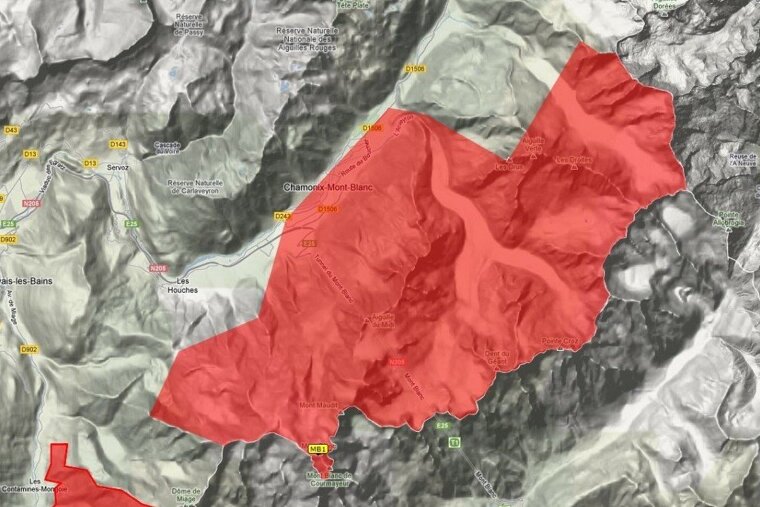 Nature Reserves
Leisure and professional drones are prohibited all year, from flying in the Aiguille Rouge nature reserve, Passy, ​​Sixt Fer à Cheval and Domes de Miage.
Mont Blanc
Leisure and professional drones are prohibited from 1st July to 31st August, where rescue helicopters may be in operation around Mont Blanc and its ascent/descent routes (see map above).
Helicopter Base
The base that rescue helicopters take off and land from in Les Bois is prohibited from over-flights, year round for leisure and professional drones.
Key points on flying drones in France
Leisure drones must not fly more than 150 m from the ground and outside the inhabited areas.
The drone must always be within the pilot's field of view at a maximum distance of 200 m.
In the case of overflying of populated or tourist areas, an authorisation must be requested from the Directorate General of Civil Aviation (DGAC).
Flying over a prohibited area, whether as a result of clumsiness or negligence of the pilot, of an aircraft without a person on board (drone), is an offence punishable by a fine of up to €15,000 and 6 months imprisonment.
Where can you fly drones in France?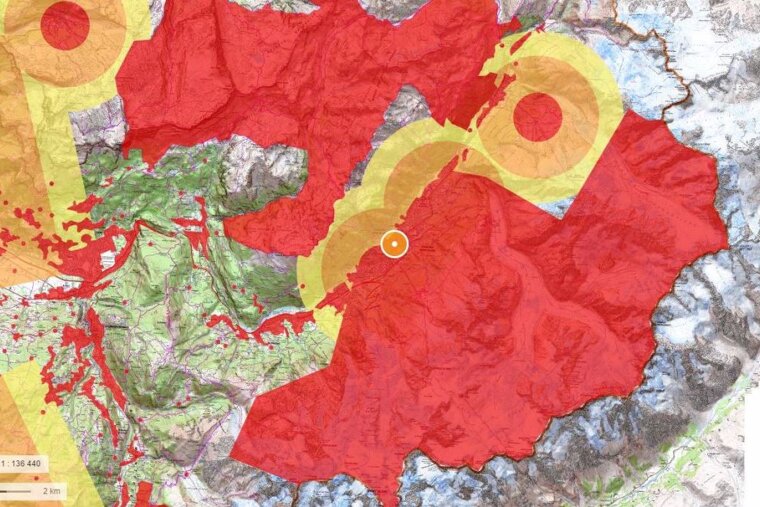 This interactive map from the French government allows you to search different towns and regions in France, to see where there are prohibited areas (in red) or restrictions (in orange and yellow).
Read the full article from the PGHM and find more links to information (in French).
The showreel below was taken by a local, professional company - Drone Alps.
Location
Chamonix / Mont Blanc Valley, Chamonix