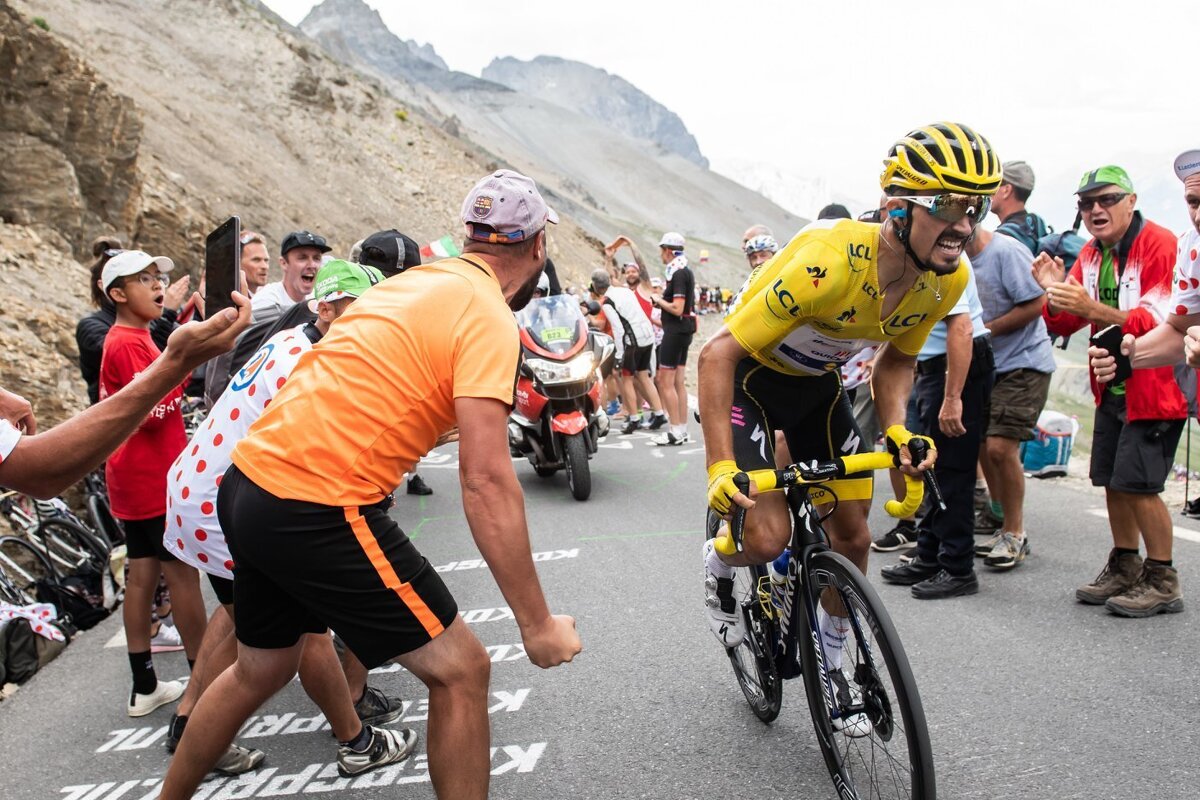 Tour de France comes by Chamonix
Biggest cycle race in Europe runs near to resort
Every summer France is gripped by the biggest cycle race in Europe - Le Tour de France
The Alps have played a large part in the race over the years with the gruelling mountain climbs providing some of the most exciting spectacles of the event. The route changes slightly each year, taking in different towns and villages along the way.
You can guarantee that it will be avidly watched in bars and cafés around the country with everyone joining in to cheer on the famous yellow jersey!
This year Stage 16 is a time trial and will begin in Passy, ascending towards Domancy and then onto Combloux.
The start of this stage is at Batistock (a paint store), it will then continue through Chedde, goes up Cascade de Cœur, left down route de Passy, through Passy, over the bridge and past the hospital, before heading into Sallanches, and then Domancy to Combloux.
The caravan will set off about 10:45(ish), the first rider should start about 13:00 and the finish is expected around 17:30. You can find all the update info on every stage, including this one on the Tour website.
Follow all the action on the Official Tour de France website.
Watch this
Where & when
If you're staying in Chamonix or its surrounding area you can watch the "grand depart" if you can get to Passy where the stage starts.
Our tips would be:
The road along from Sallanches - you'll get the caravan and you can simply park and walk up from Lac Passy (enter and exit is off A40 motorway).
Chedde - get the train down and find a spot (perhaps the easier option of the two).
If you're on a bike go on the Domancy climb, take a picnic and drinks.
The first climb from Chedde is brutal (but short), you'll need to bag a spot early if you want to watch this part of the stage.
There will be road closures so best to check before you depart.
Location