About Covid-19 in Chamonix
An outline of Chamonix's situation in the wake of the Coronavirus crisis
About
Are you wondering if Chamonix is a safe destination to visit? Then you've come to the right place! Spoiler alert – on balance, our answer is yes; local businesses and authorities have been working hard to turn Chamonix into a safe haven for visitors.
With the snow already blanketing some of the higher slopes, at the time of writing we're very much hoping we're all going to be able to enjoy the mountains in safety this winter. Everyone's been working really hard to ensure that skiers and snowboarders can use all of the ski area's facilities and services without having to worry about their health and safety.
The pandemic has become a part of everyone's daily life across the globe and that's no different in Chamonix. Throughout these months we've all been dreaming of being able to enjoy the mountains' fresh air and wide open spaces as we shred down the slopes. Lifts and businesses in Chamonix are planning on opening this winter to make this dream a reality.
However, it's the governments who have the last word as they're the ones imposing restrictions on travel and mobility. These regulations are changing all the time so, for up to date information, take a look at the following Covid-19-dedicated websites:
France
Switzerland (Geneva Airport is a key entry hub for French ski resorts)
UK
Naturally, also check your own country's government website for Coronavirus advice
Also see our article: Swiss Covid travel restrictions allow skiers to transit from Geneva Airport to France
Read on to learn more about what the resort is doing to ensure everyone's safety this winter.
Can you ski in Chamonix this winter?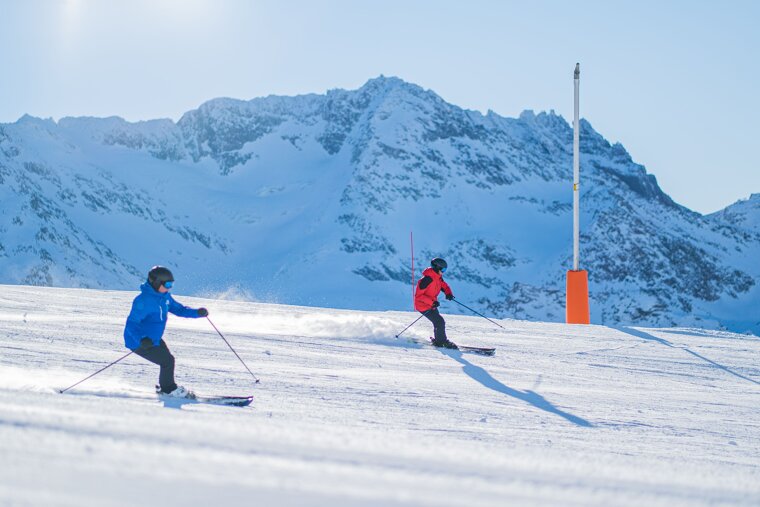 The resort has every intention of opening this season. Winter opening dates have already been announced – Chamonix is welcoming skiers and snowboarders this season. Even better, there are no limitations on the number of people on the slopes or the amount of ski passes on sale. However, as mentioned above, this depends on government regulations on foreign travel and whether businesses are allowed to open.
UPDATED 15 MARCH 2022:
As of 14th March 2022, you are no longer required to have a "health pass" nor "vaccine pass" to use the ski lifts, or to be shown anywhere (shops, ski-schools, ski-hire, bars, restaurants, cafés...). A face-mask is no longer required for open-air lifts but is still required in closed-lifts (e.g. gondolas, cable-cars), and whilst waiting in line or queuing in indoor spaces (in our experience this is very lightly policed).
UPDATED 30 NOVEMBER 2021, 15:15:
As of 30th November 2021, a health pass ("pass sanitaire") is required to use the ski lifts and face masks must be worn while using the lifts. You will need to have a valid vaccine passport whilst using the lifts, including children over 12yrs old, which means being fully vaccinated and having proof. Health passes will be checked either at time of purchase (self-attestation when buying online) and/or with randomised checks in lift-queues in resort.
In any case, the 2021/22 ski season will surely be a unique one. With the global pandemic still very much in everyone's minds, all the teams and businesses in Chamonix are working hard to implement health and safety protocols. But remember that skiing and snowboarding are outdoor sports, which means that risks are minimal, and there are plenty of ways to ensure that you stay safe while off the slopes. Plus, the snow will come just like it does every winter – there have been some substantial early-season dumps that have us hoping for a very snowy ski season. We even expect a drop in the number of skiers which means that the Alps will probably be quieter than ever... a silver lining if ever there was one!
For the winter 2021/22, at time of writing:
Ski resorts are due to be fully open
No health pass will be need to use the lifts or to ski
You won't be asked for proof of vaccination to buy ski-passes
---
What measures have been taken to ensure everyone's safety on ski lifts?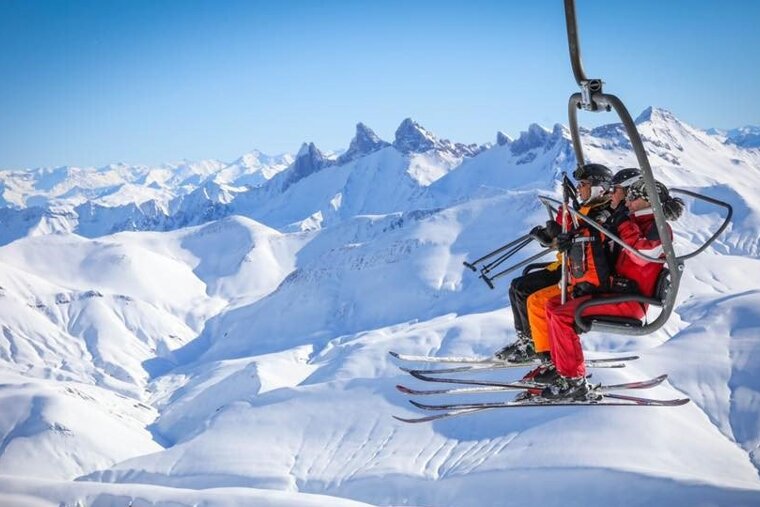 Being able to maintain social distancing on lifts and mountain areas is something that both authorities and local businesses have been contemplating for months. Thanks to the lifts opening over the summer, Chamonix have been able to test out their Covid-19 safety measures on lifts and fine-tune them for the winter. So far, there are no limits on the number of people in the mountain at the same time, although this may change depending on how the pandemic develops.
This is how Chamonix is keeping you safe on lifts this winter:
Face masks are mandatory not only while riding the lifts but also while waiting to board.
Public areas are disinfected regularly.
Buying ski passes online in advance is highly encouraged. Flexible ski pass cancellation policies have been put in place – check before booking.
Reorganisation of the queues to buy ski passes and board the lifts to respect safety distances.
Hand sanitiser is available at ski pass offices, lift boarding areas and any other public spaces.
Staff has been trained on the new health and safety measures, which are also publicly displayed for everyone to see.
---
Where to stay in Chamonix this winter?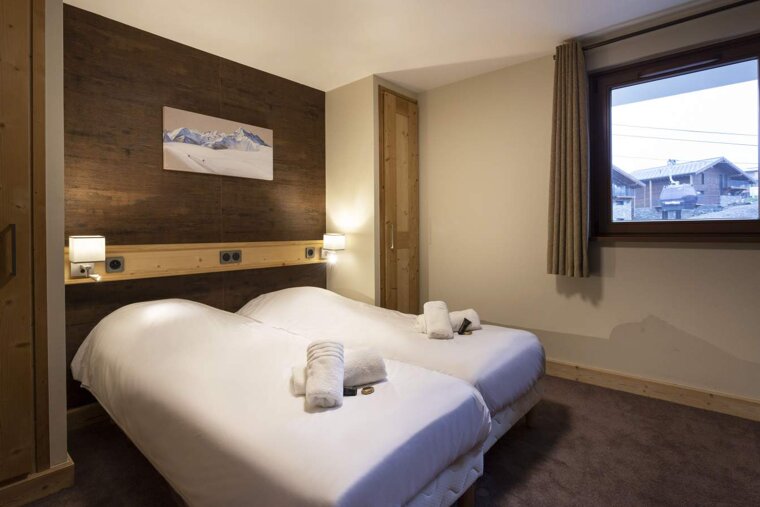 Chalets, apartments and hotels in Chamonix are operating as usual this winter, with the only difference that upgraded health and safety measures have been put in place to protect both customers and staff.
Terms and conditions have also been updated, which means that you can book in full confidence. Many accommodation providers are offering flexible cancellations and refunds when trips are cancelled because of Coronavirus – look out for the Covid-Proof Booking symbol on our Apartments and Chalets page. In any case, your accommodation provider will be able to inform you about the specific measures they're taking – we recommend you ask them directly before booking.
Finally, self-catering is undoubtedly very popular this ski season since staying with a reduced group of friends or family means fewer chances of getting infected. That's why many chalet and apartment companies have increased their portfolio of self-catered properties. This doesn't mean, however, that there aren't any catered chalets and apartments available in Chamonix this season. Not only are catered chalets still on offer but they're also as safe as self-catered thanks to new safety protocols. Some companies have even implemented contactless catered holidays where meals are laid out before you sit at your table and cleaning takes place while you're out on the slopes.
---
What are businesses in Chamonix doing to keep customers safe?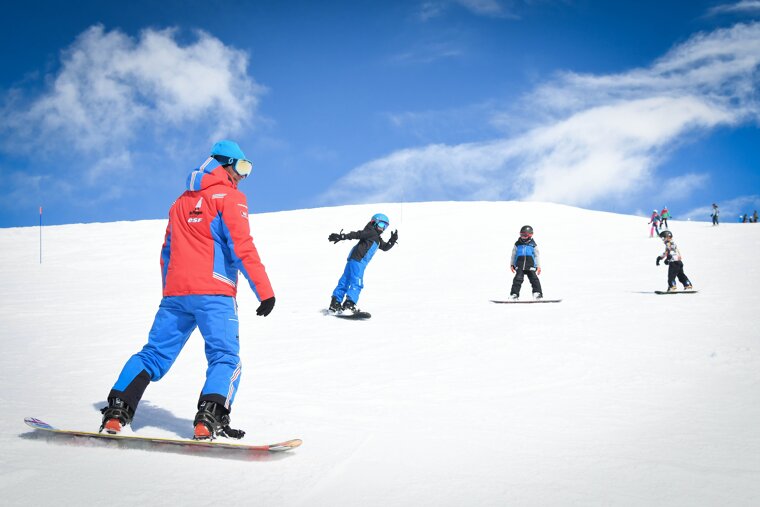 Chamonix is a huge outdoor playground where keeping a safe distance from other people is as easy as it gets. That's why you should take advantage of the many open-air activities and events on offer in this wonderful ski area this winter!
Ski hire shops, ski schools, activity companies and other tourist businesses in Chamonix are doing their best to implement enhanced safety measures to give everyone peace of mind while taking ski or snowboard lessons, participating in activities or renting gear.
Face masks are obligatory both for staff and customers
Hand sanitiser is available at ski hire shops, ski schools and even while taking part in activities
In general, groups are cut by half to ensure social distancing while outdoor activities are favoured
Online booking is also preferred and contactless payment encouraged
All areas, materials and indoor surfaces are disinfected regularly
Just like with your accommodation, flexible cancellation policies have been implemented
---
Are bars & restaurants open in Chamonix this ski season?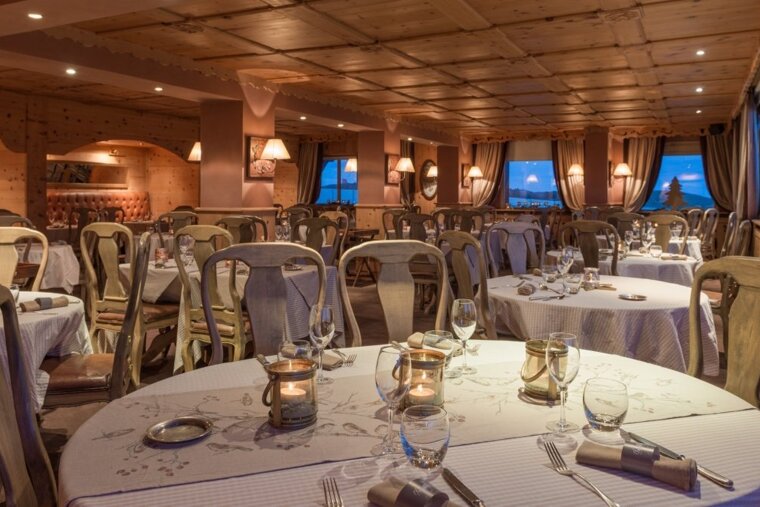 In general, they are. However, once more, that depends on the French government's regulation, which changes as the situation develops.
UPDATED 14th March 2022: strikethrough = no longer applicable
The French government has introduced a Health Pass (Pass Sanitaire) requirement for everyone 12 years old and older to access bars, restaurants and cafes, and other interior public spaces. This can take the form of complete vaccination, a PCR test taken within 72 hours, or a certificate of recovery from COVID within the last 6 months.
All the restaurants and bars in Chamonix have implemented updated protocols to make sure everyone's safe:
Staff wear face masks at all times and wash their hands frequently
Clients also have to wear masks, except when sitting at their tables
Only table service is allowed, so no standing at the bar
There's a safe distance of at least 1 metre between tables
Contactless menus have been implemented – be it by using QR codes, good old blackboards or any other system
Contactless payment is also preferred
Hand sanitiser is available everywhere
Surfaces and spaces are disinfected regularly
---
Can you travel to Chamonix this winter?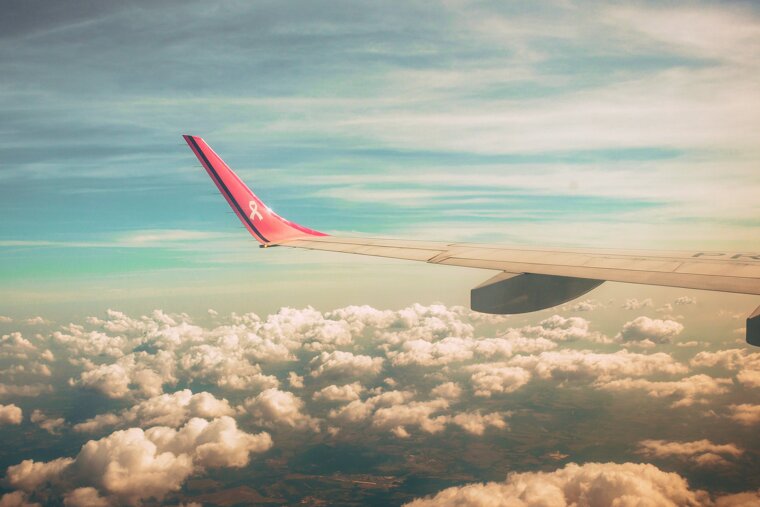 In general, the answer is yes but it depends on the coronavirus situation in the country you're departing from. Take a look at France Diplomacy's website for up-to-date information.
Improved safety measures such as temperature checks, disinfection of aircrafts, compulsory use of masks, online check-ins and reduction in the number of bags to be taken onboard ensure that everyone is safe when coming to Chamonix.
---
7 tips to stay safe in Chamonix this winter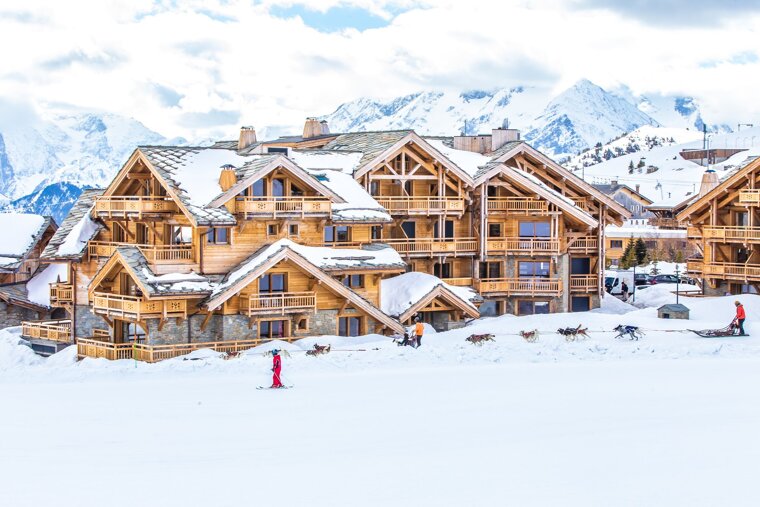 1. Follow safety and hygiene guidelines
We keep repeating it but following safety and hygiene rules is the best way to stay safe on your holidays in Chamonix: keep a distance of at least 1 metre, wash your hands and wear a mask. Try not to touch your face as well... we know, easier said than done!
2. Trust local businesses
Not only are businesses in Chamonix putting safety and hygiene measures in place but they've also made cancellations much more flexible. This means that, if for any reason you're forced to cancel your holiday, you'll probably be given a full refund. Look out for our Covid-Proof Booking symbol when booking your accommodation, your ski lessons, your ski hire or your activities on SeeChamonix.com.
3. Avoid crowds
The easiest way to comply with social distancing is to avoid crowds altogether. We've got a few strategies to help you with that like, for example, booking a whole chalet or an entire apartment instead of a hotel room, that way you can prevent bumping into other guests during your stay.
In Chamonix, you can easily enjoy the outdoors while avoiding the crowds. Just opt for private lessons and activities instead of group ones, such as booking a private ski or snowboard instructor for you and your group of friends or family, or a private transfer to take you from Geneva airport to your accommodation. There are plenty of other things you can do in the area in small groups. After weeks of confinement, being outdoors, breathing fresh air and feeling the sun's warmth on our skin is just what we need.
4. Book early
Limitations regarding the amount of people that businesses can welcome or the crowds that events can gather are being enforced. That's why, now more than ever, we recommend you book early. This will ensure you get the best table in Chamonix's hottest apres-ski spot!
5. Get off the beaten path
Another great strategy to avoid the crowds and to discover Chamonix's hidden gems along the way is to visit the area's lesser-known places. The valley is full of charming secret spots and the best way to explore them is to book a local guide. You'll get to ski remote stashes of powder and try out new things. There's a world of choices away from the tourist crowds in Chamonix!
6. Entertain at yours
Celebrations aren't off the table this winter in Chamonix. However, instead of booking a restaurant or a bar, why not ask a catering company to bring the party to you? Private chalets and apartments make for great venues and Chamonix has an excellent selection of catering companies ranging from private chefs to delivered ready-made meals providing the best street grub from your own garden.
7. Drive to Chamonix
Maintaining social distancing on planes and trains can be quite tricky, so why not drive to Chamonix? It takes around 9 hours to get from Calais to Chamonix town centre and tolls cost around €80 each way. We know that cars aren't great for the environment but their carbon footprint is much lower than that of planes with studies suggesting that flights emit around 133g of carbon dioxide per person while a diesel car carrying four passengers emits only 43gr per person. Once in Chamonix, leave your vehicle at one of the local car parks and move around on foot or using the great network of free shuttle buses that'll take you to the foot of the slopes in no time.
---
More information
Check real-time Covid-19 data in France below:
Stay safe and remember that we're here to help you with your bookings and with any questions you may have about Chamonix.
---