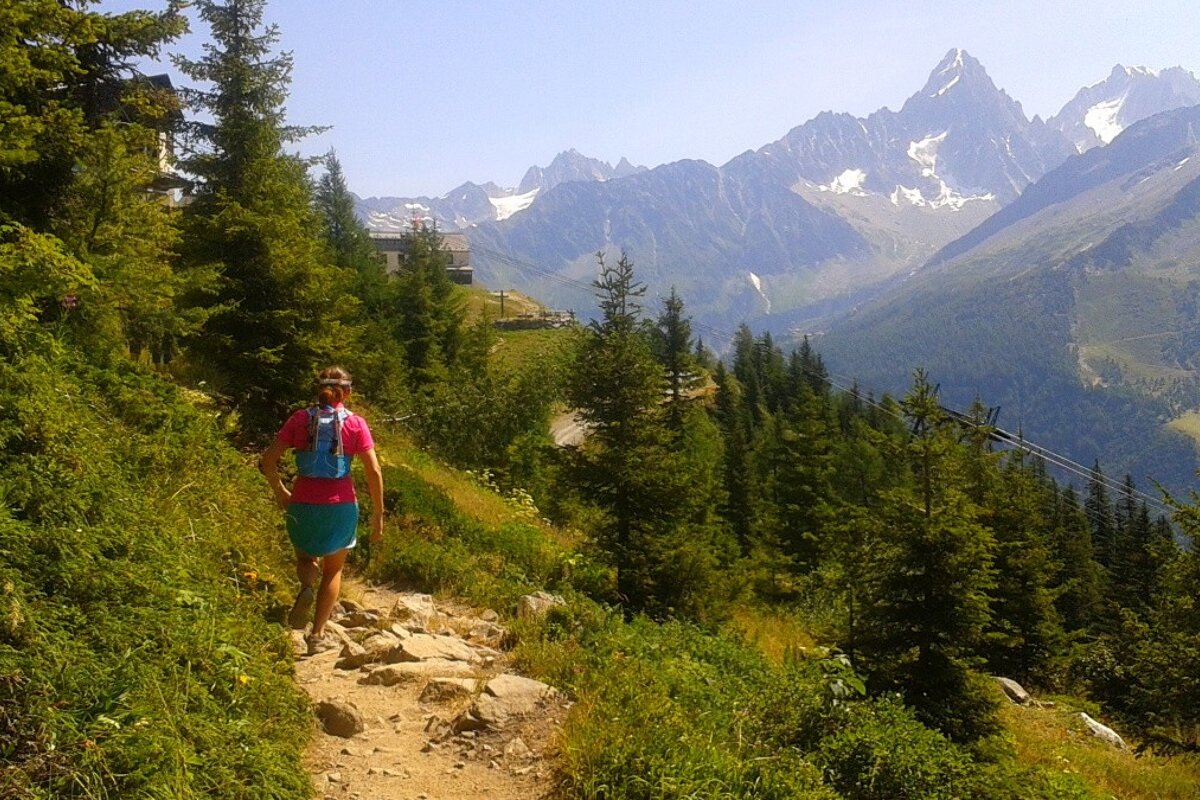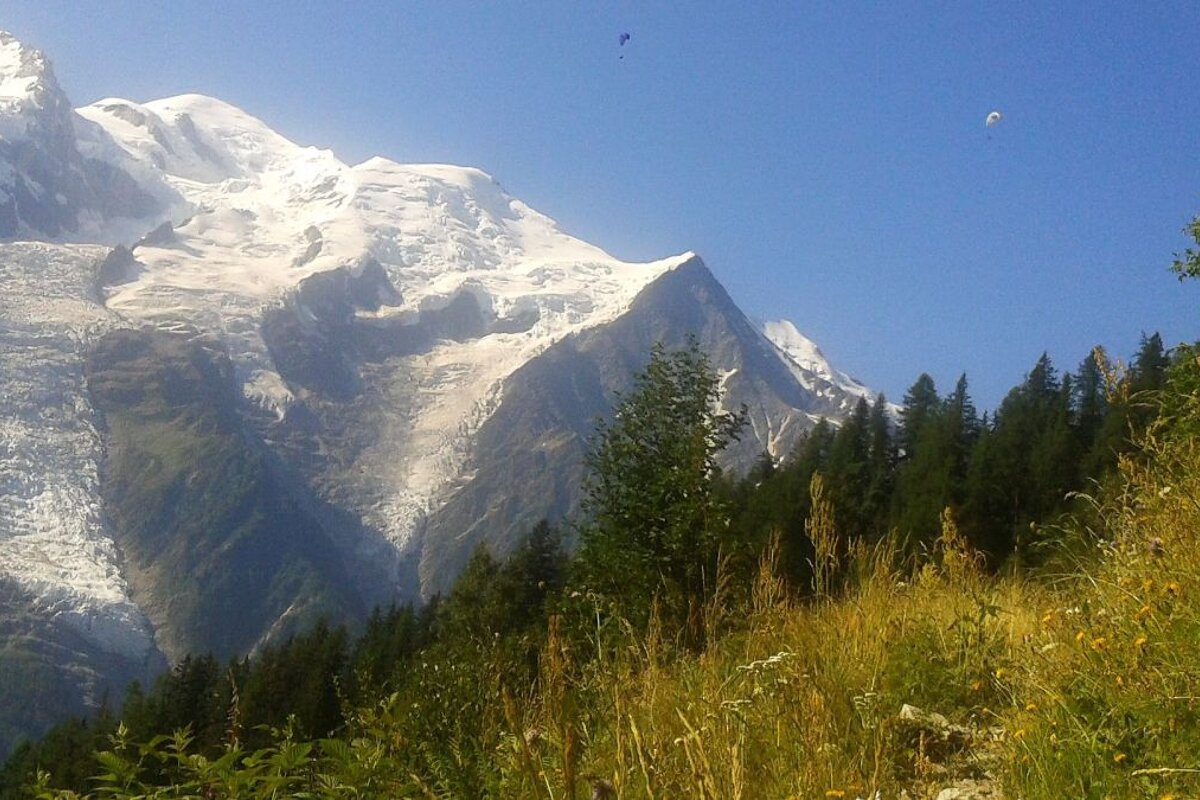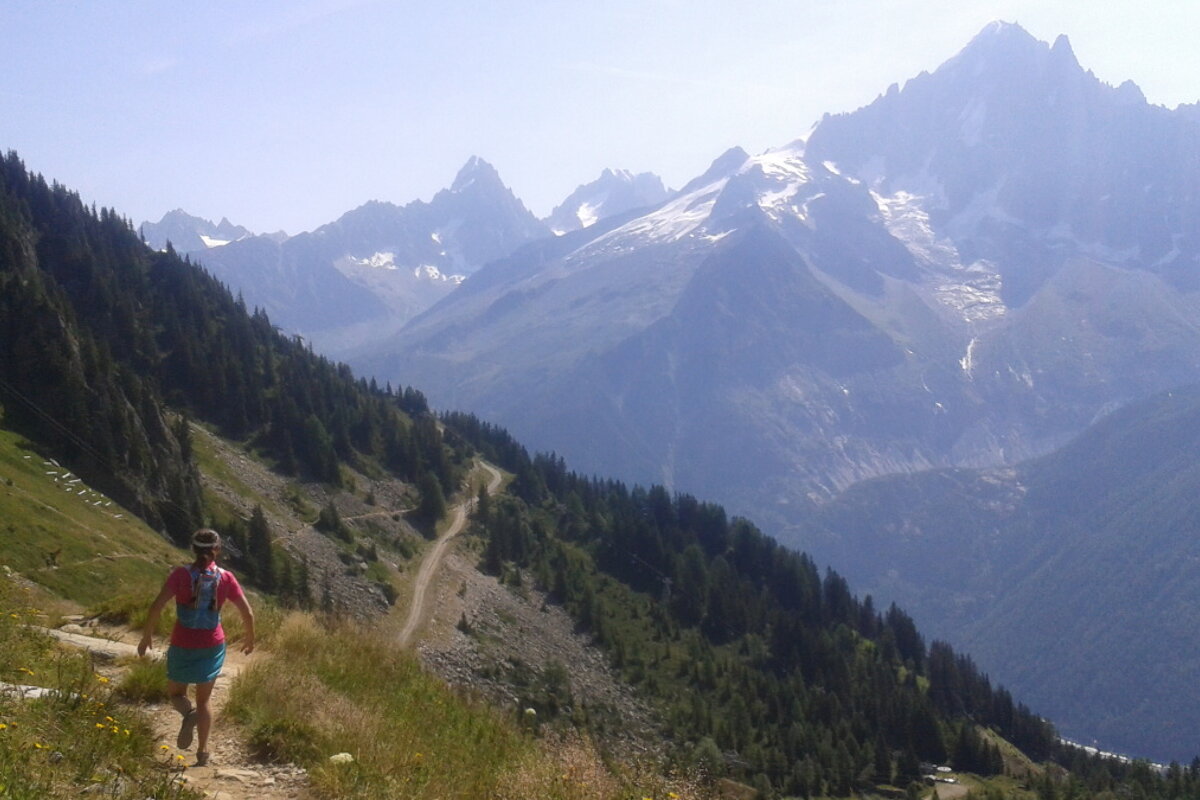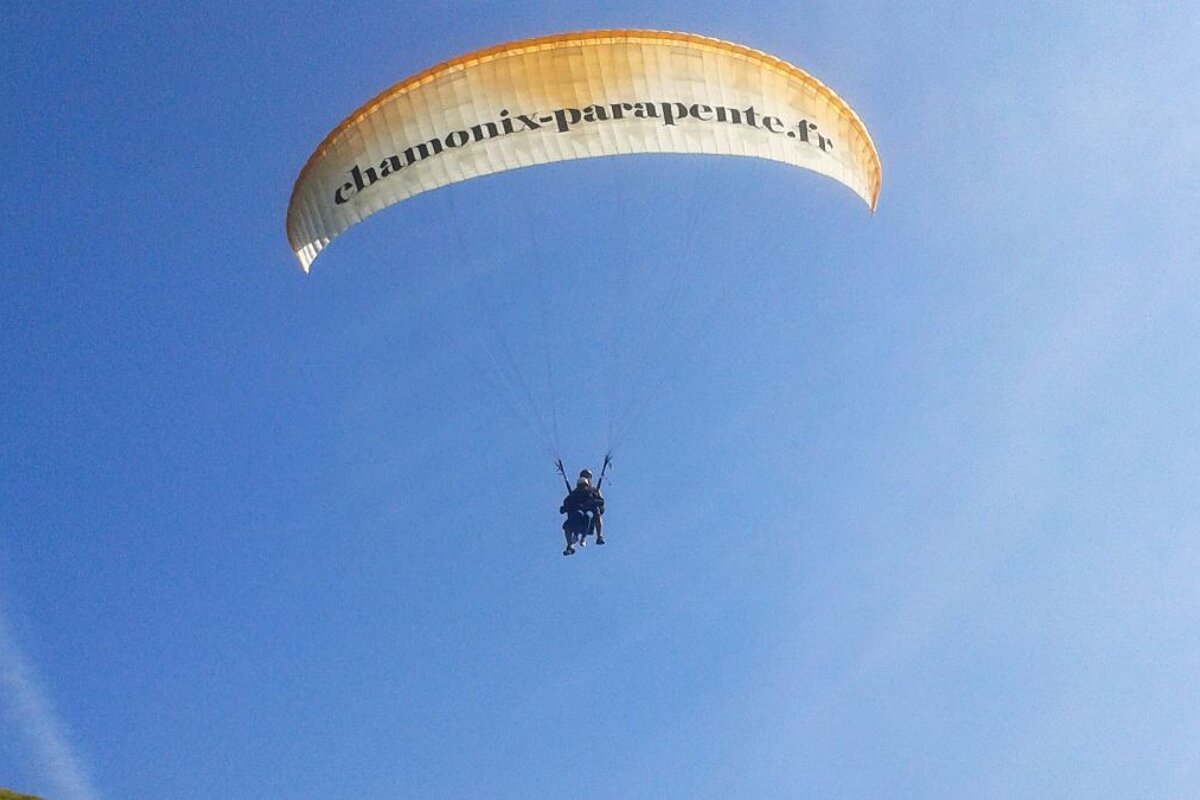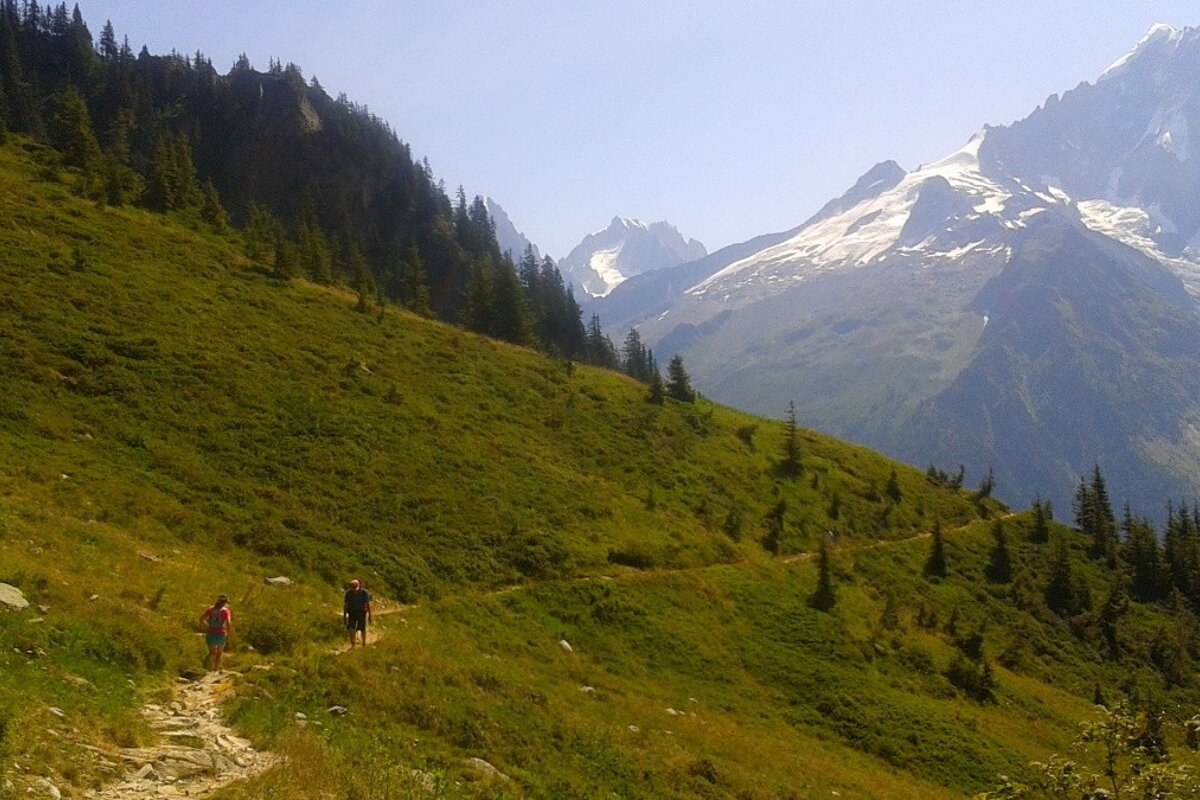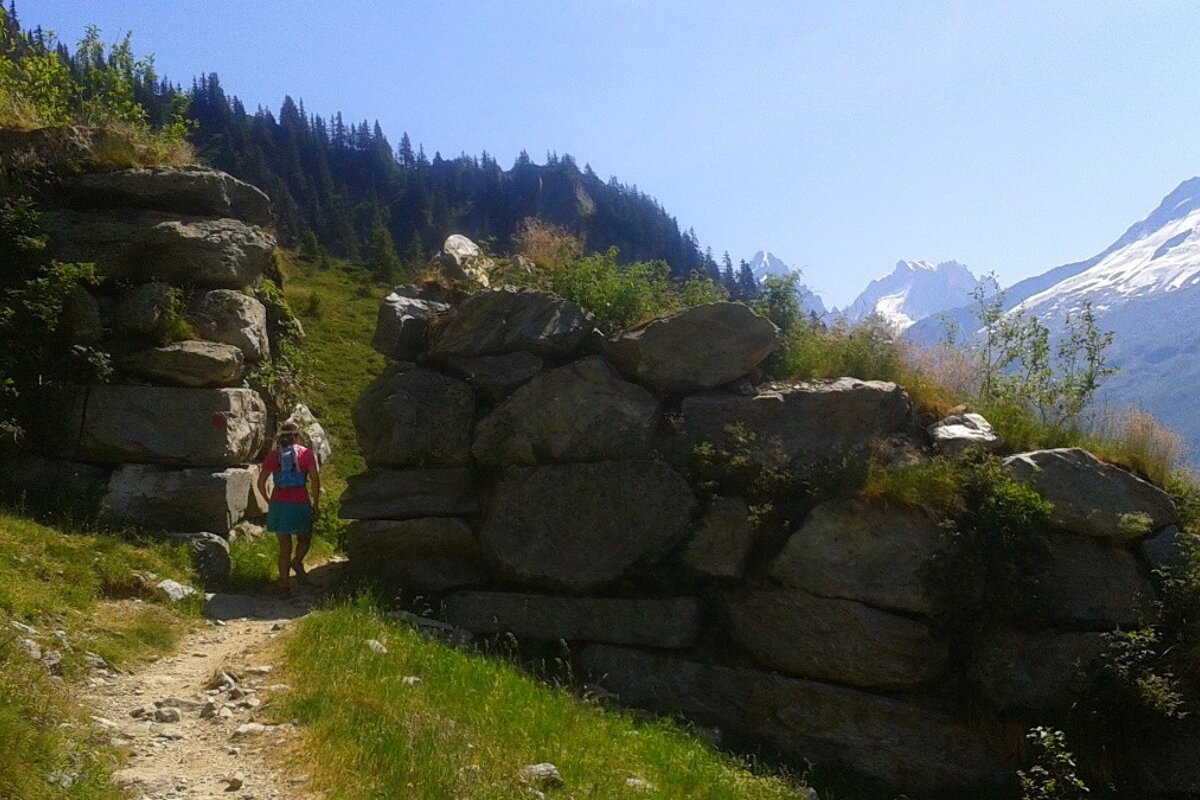 Trail Running in Summer: Where to Escape the Heat
How to go running in a heatwave
With temperatures in the valley this week hovering around the mid-thirties, it was time to escape the sweltering heat and go in search of cool breezes.
It may seem like sheer madness attempting to run in the hottest July we've had in a long time but if you plan it right you can keep in the shade of the trees on the lower paths and then come out much higher up into the cooler mountain air.
We started off at Lac des Gaillands early in the morning, where plenty of people were getting in a dawn climb before the sun reached full blast. Heading up towards Les Houches along the Promenade à l'Anglais, we took the first path on the right towards Parc de Merlet, turning right again after a kilometre or so to join the Petit Balcon Sud.
This path undulates through the forest past Chamonix all the way to Argentiere and is a lovely walking trail if you have a couple of hours to spare. We followed it past the turn-offs for Bellachat and under the cables of the Brevent gondola, continuing until we reached a signpost for Brevent and Plan Praz.
From this point on the path became a lot steeper and, shade or not, we were soon wiping sweat out of our eyes. The trail zig-zagged higher and higher up the mountain in a series of sharp switchbacks that seemed to be never ending. Eventually we came out into the sunshine onto a beautiful trail that was overflowing with sweet-smelling flowers, the imposing craggy summit of Brevent looming overhead.
This is a great spot for appreciating just what a massive playground Chamonix really is; there we were trotting along the trail, to our left was a group of rock climbers scaling a bolted route and above us was a steady stream of paragliders floating over our heads! The final push up to Plan Praz revealed plenty of people enjoying the sunshine, we paused for a quick gulp of water and a bite to eat and then we pushed on to Flegere via the Grand Balcon Sud.
The Chamonix valley is flanked by two "Grand Balcon" routes, Nord links the Aiguille du Midi to Montenvers and Sud links Plan Praz to Flegere. Both are easily accessible when the lifts are running and absolutely spectacular - if you want to see the valley in all its glory then they are "must-do" hikes.
Their popularity means that they are also often busy, we noticed a massive contrast to the solitude of our ascent - a cheery "excusez-moi", followed by a "merci" usually does the trick if you need to overtake people. Always try to pass on the outside of the path as well, so that if you accidentally startle someone they can't stumble off the edge!
The Grand Balcon is a gentle enough route, taking roughly 1.5 - 2 hours to hike across. Running is obviously a bit quicker and although not massively technical it is nice and varied underfoot with lots of rocks, tree roots and steps to navigate. There are a couple of variations on the route and I always prefer to take the smallest paths, steering clear of the dusty monotony of the 4x4 tracks.
The air up here was just what we needed, cool and fragrant with a gentle breeze! Despite our efforts to get up there, once we were at 2000m the change in temperature gave us a new lease of life and we fairly skipped along the trail to Flegere with big happy grins all round.
Once at Flegere you can crash out in a deckchair and recover with a cold drink, or take the Index chairlift up and go for a little wander in the direction of Lac Blanc. You might hit lucky and spot some local wildlife, I've seen loads of marmots here over the years as well as a few bouquetin and the occasional chamois.
We were on a mission to get back though, so we took the cable car down to Les Praz and then ran back to Chamonix along the Promenade des Econtres riverside path, another nice shady route on a hot day.
The whole shebang from Les Gaillands back to Chamonix town centre was just on 20km in distance, with 1770m of ascent. It took us 4 hours to run but you could easily slow it down for a nice hike and work in a picnic lunch along the way; if you don't fancy the first climb then you can take the Plan Praz gondola up from Chamonix and just do the Grand Balcon Sud section.
-
Ali is one of The Neverest Girls who are heading off to race the Transrockies in Colorado next month. Show them some love and follow their progress on their facebook page.