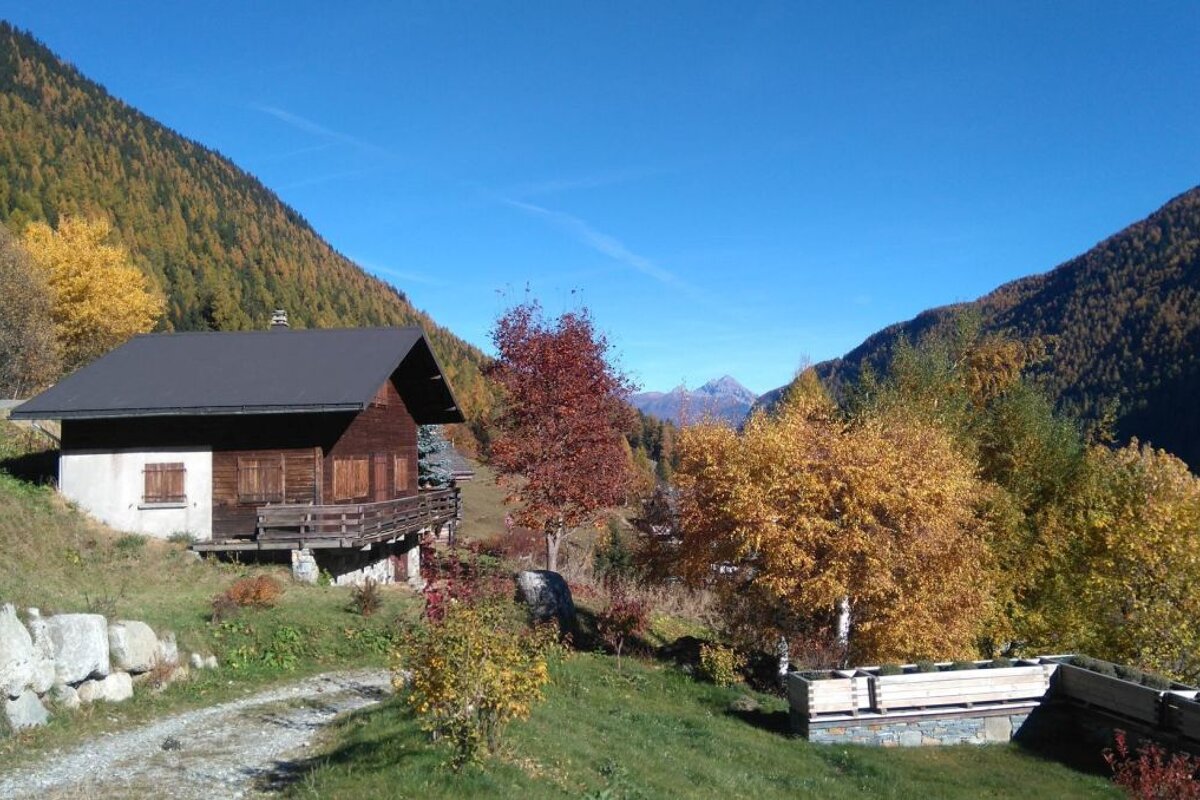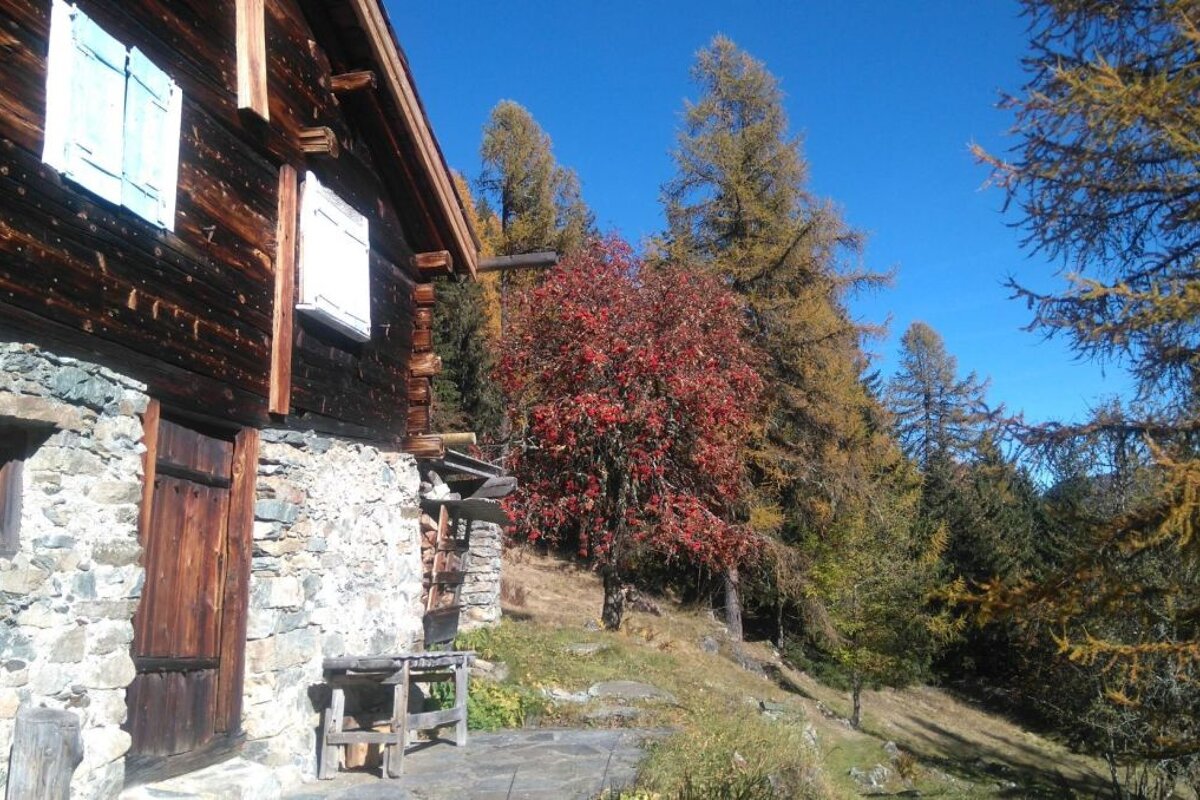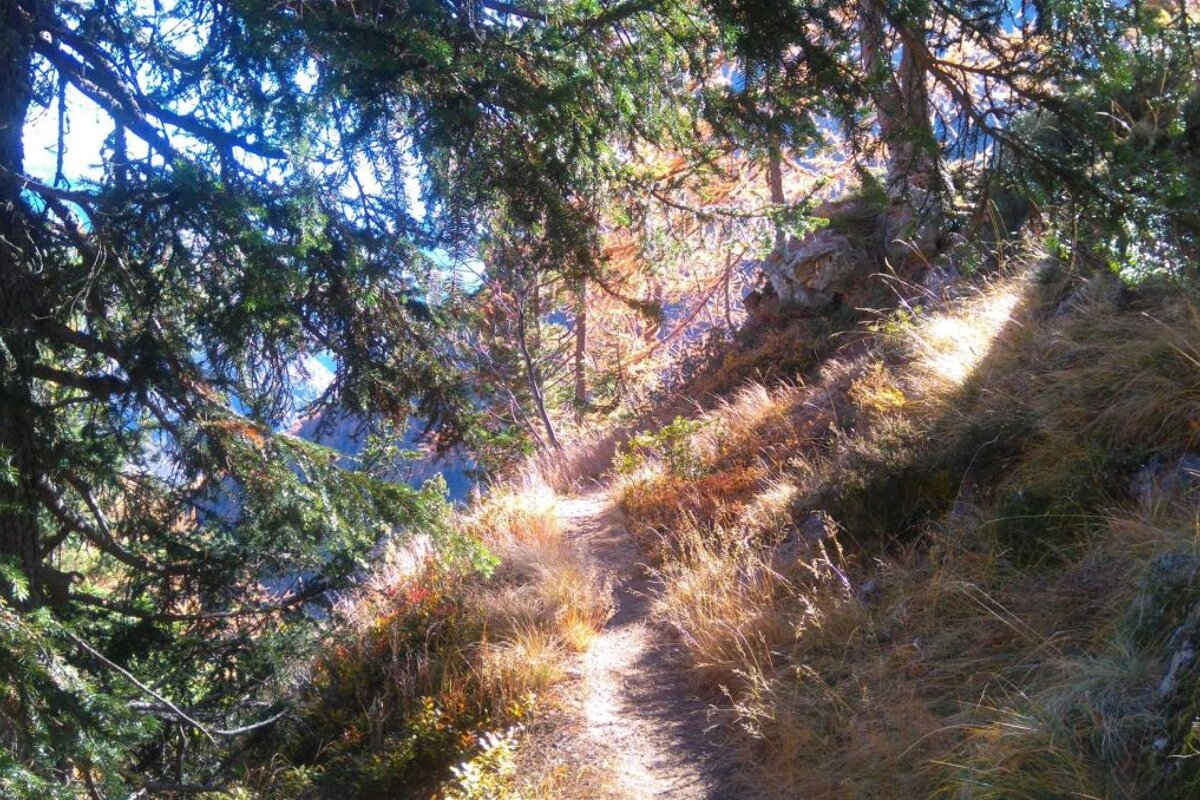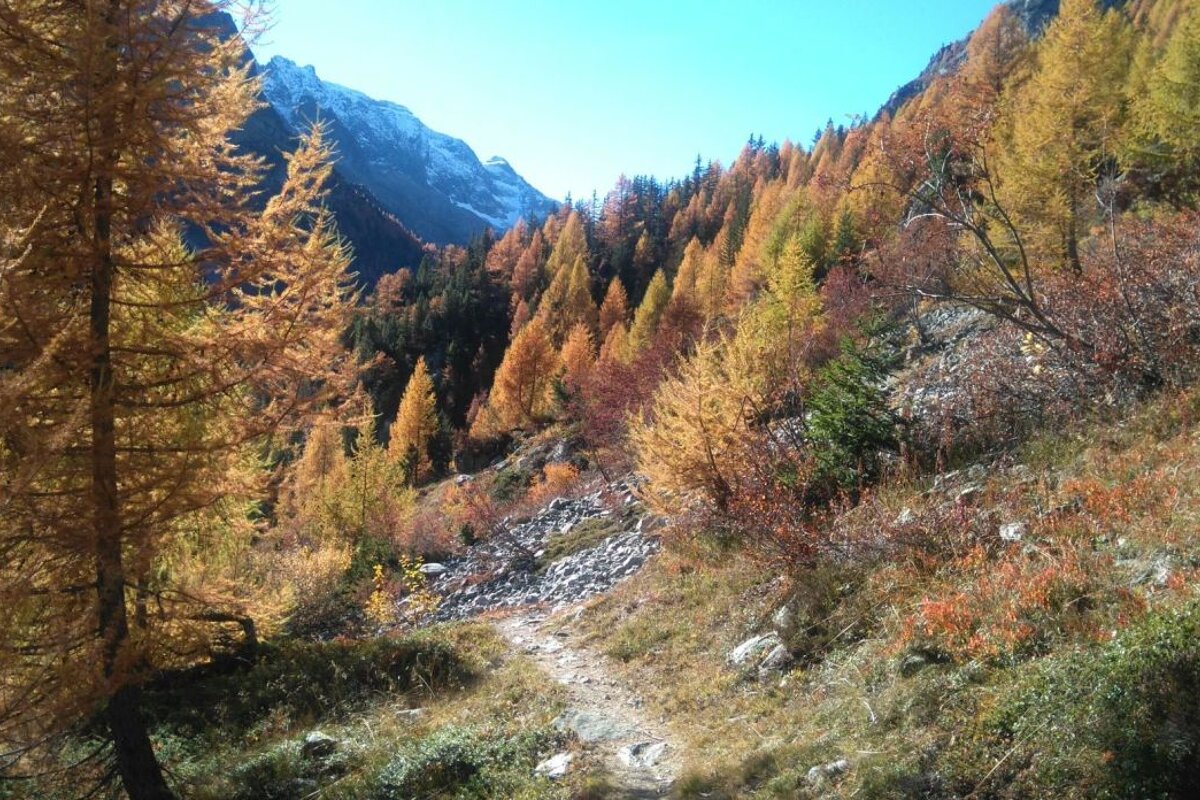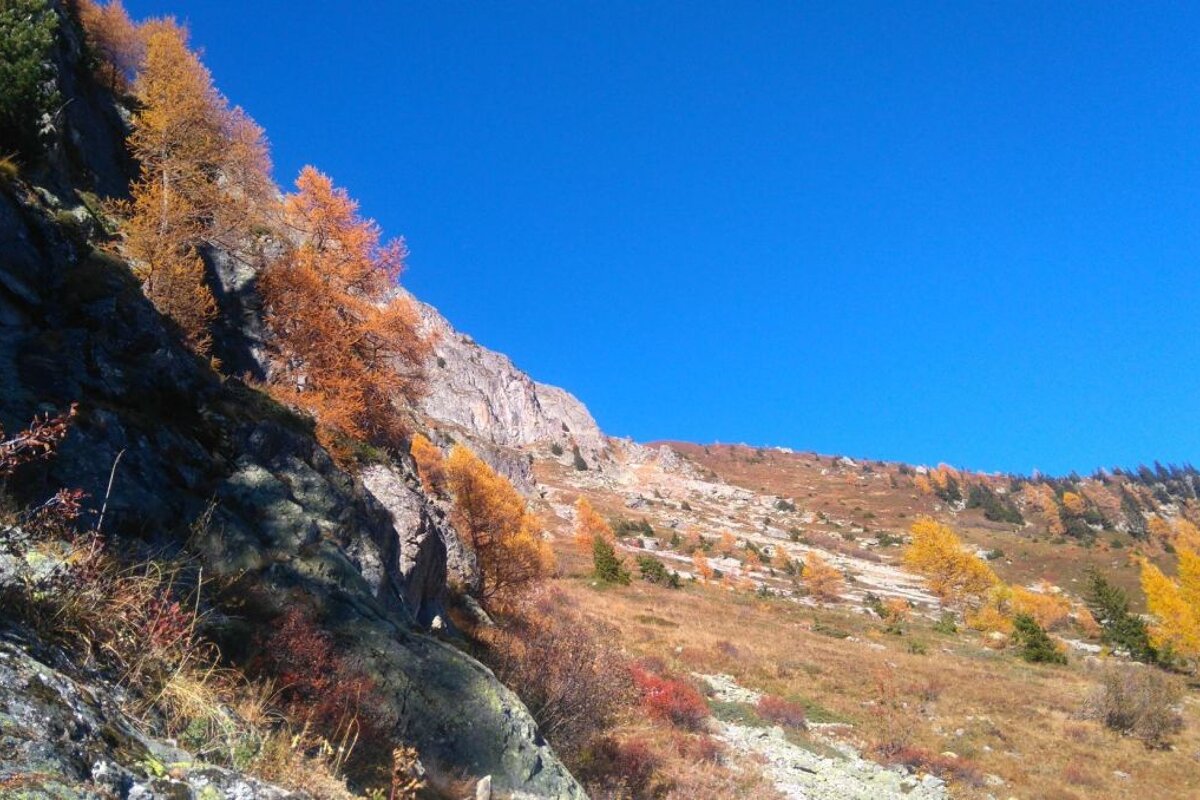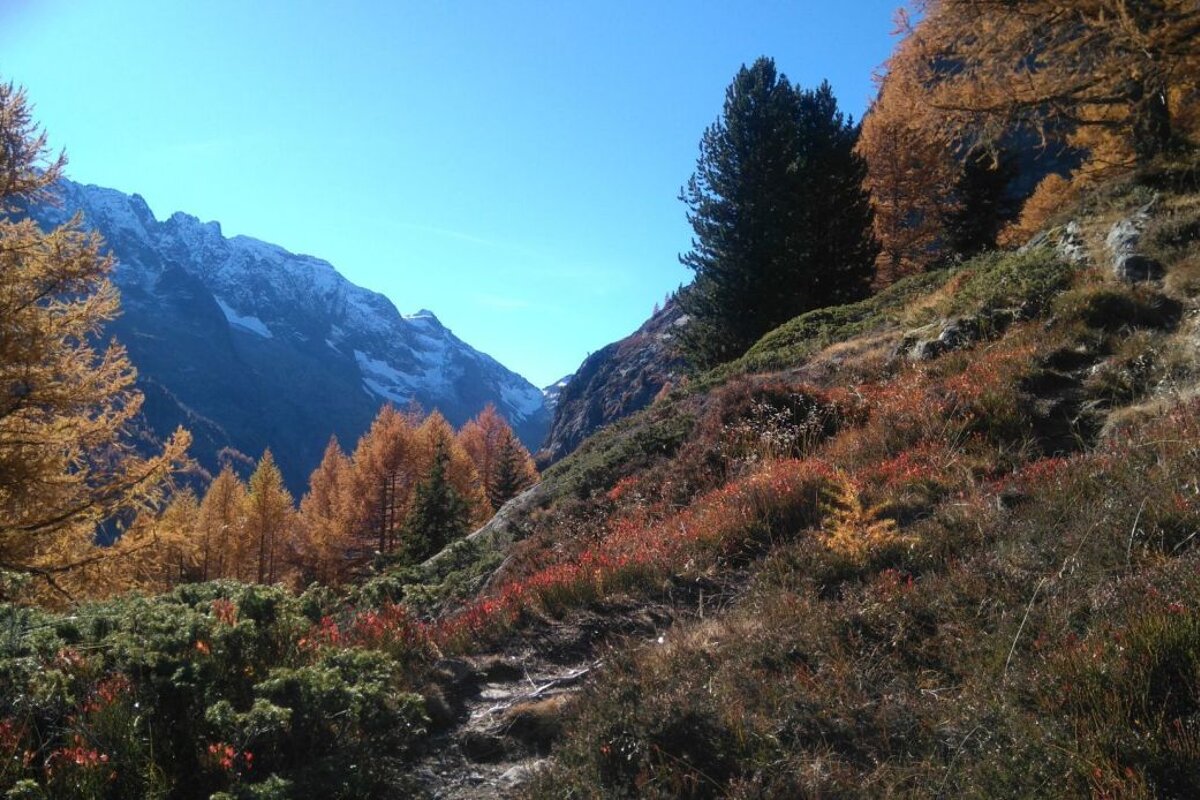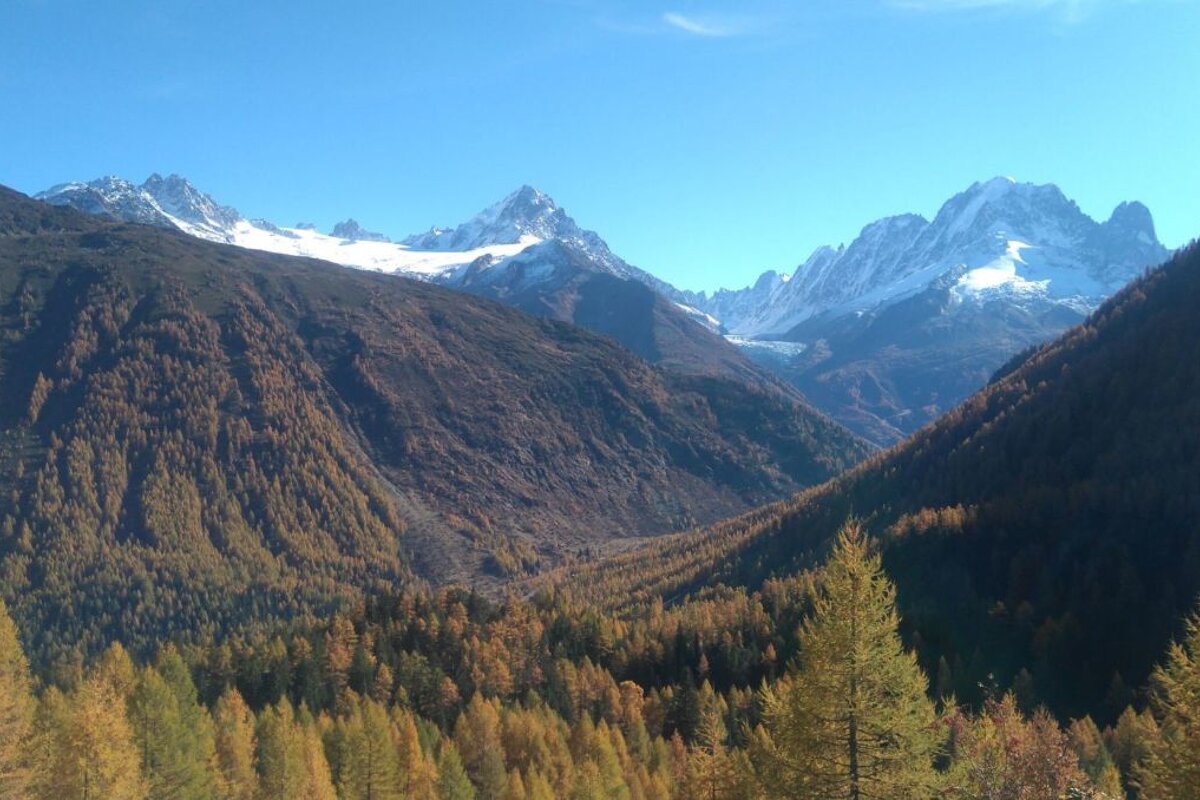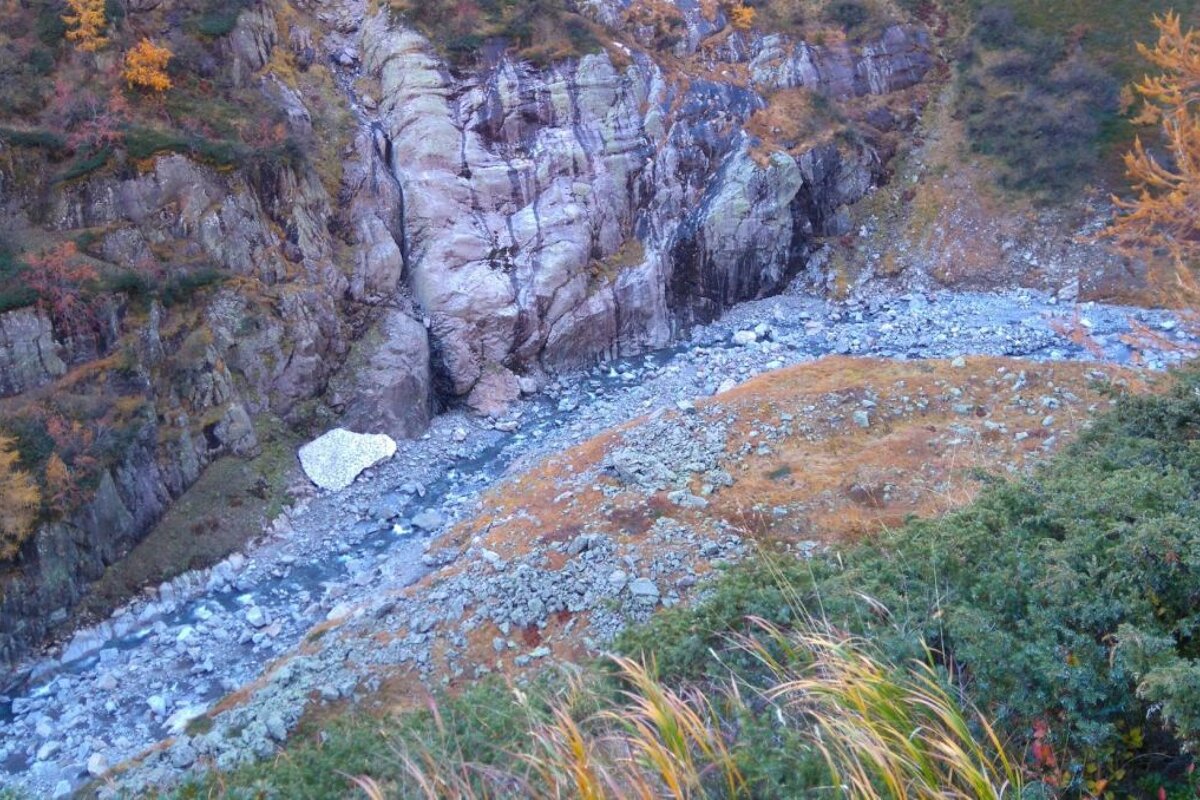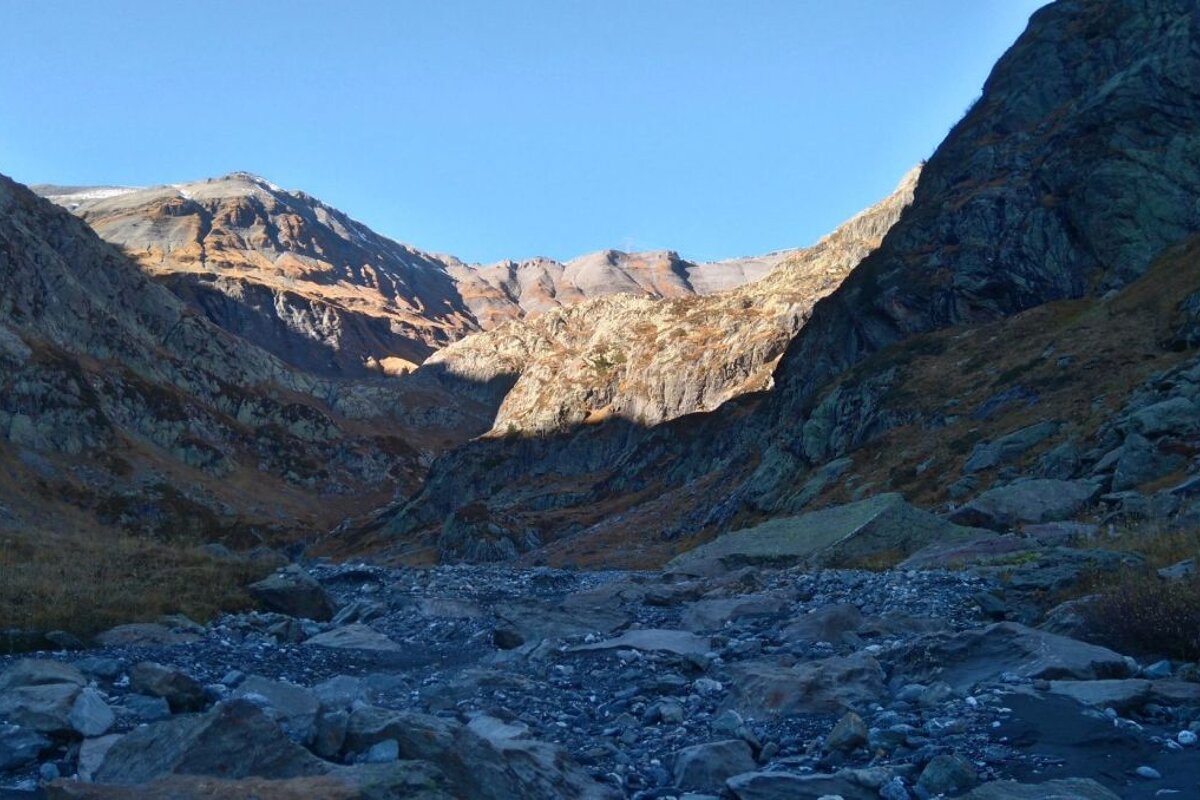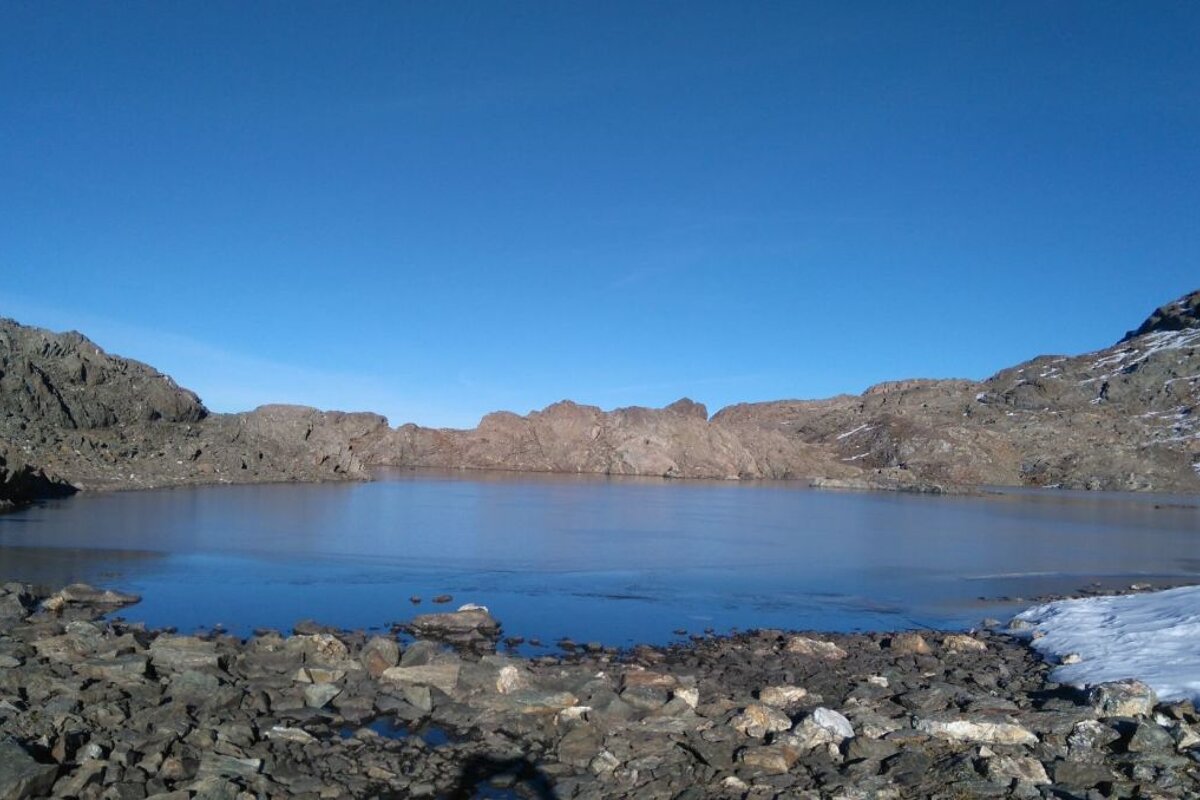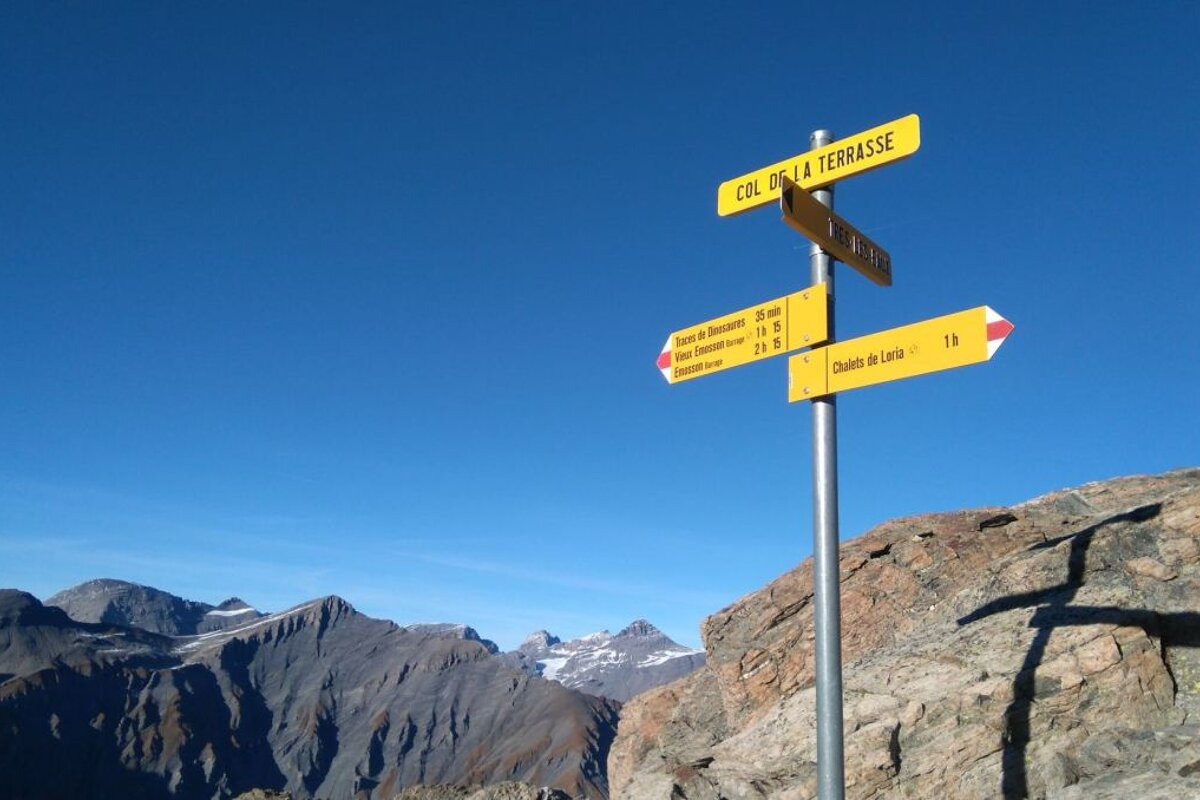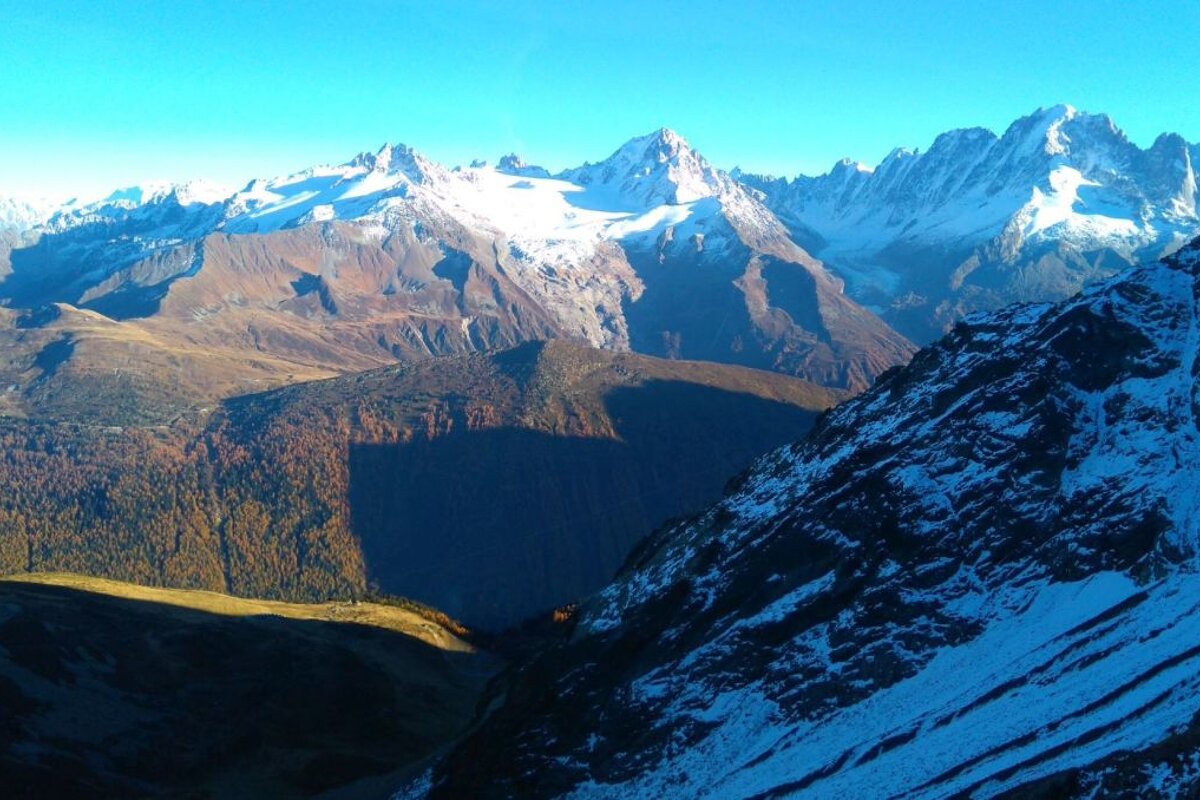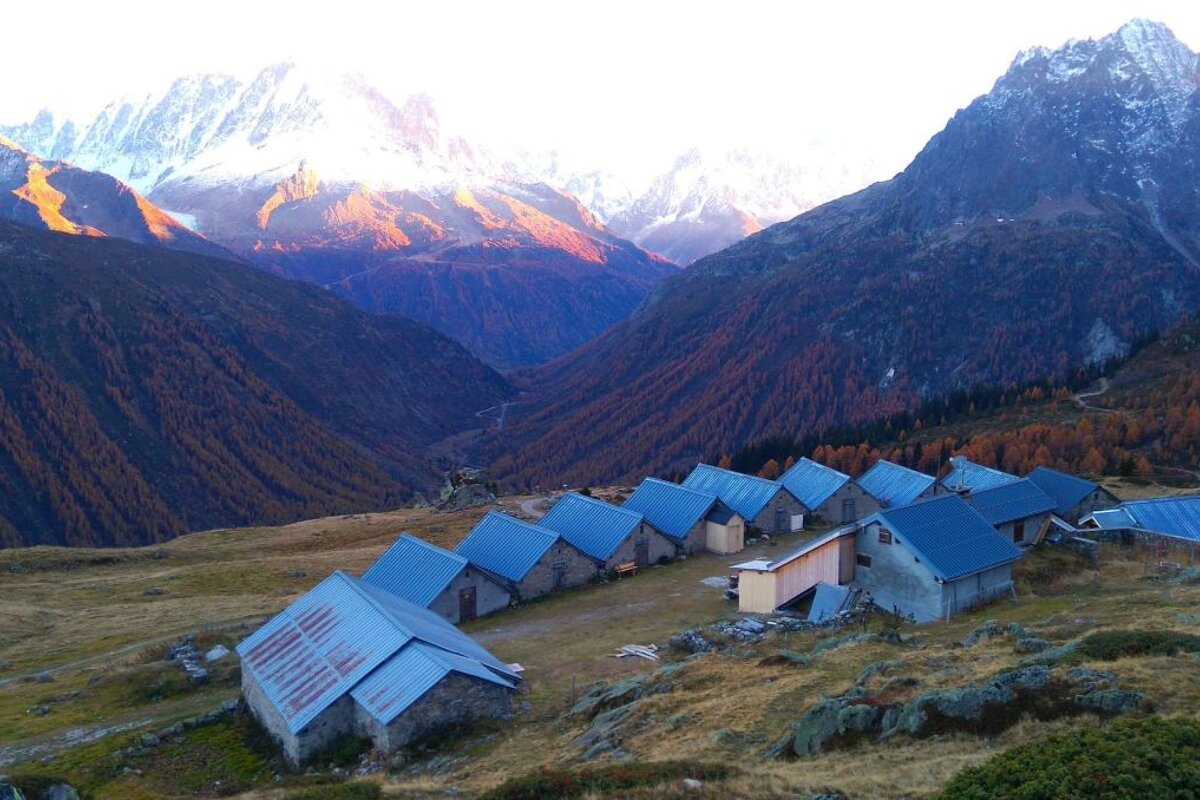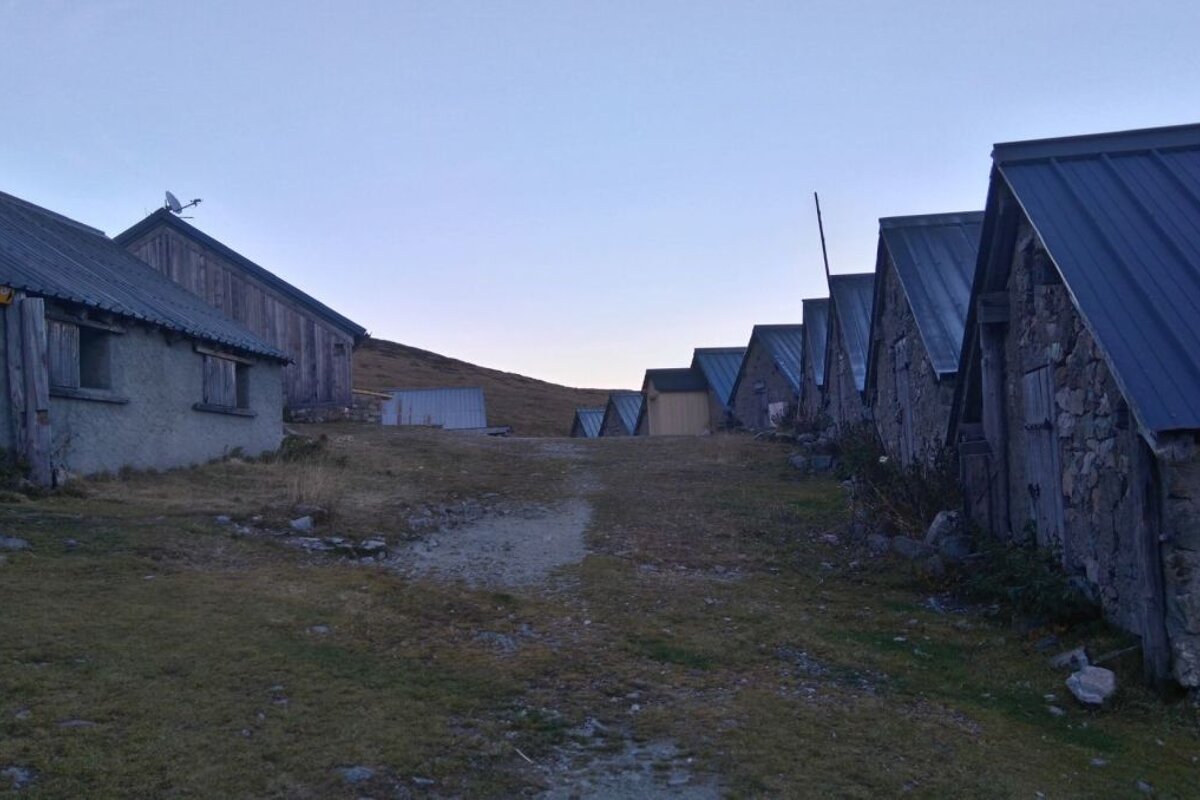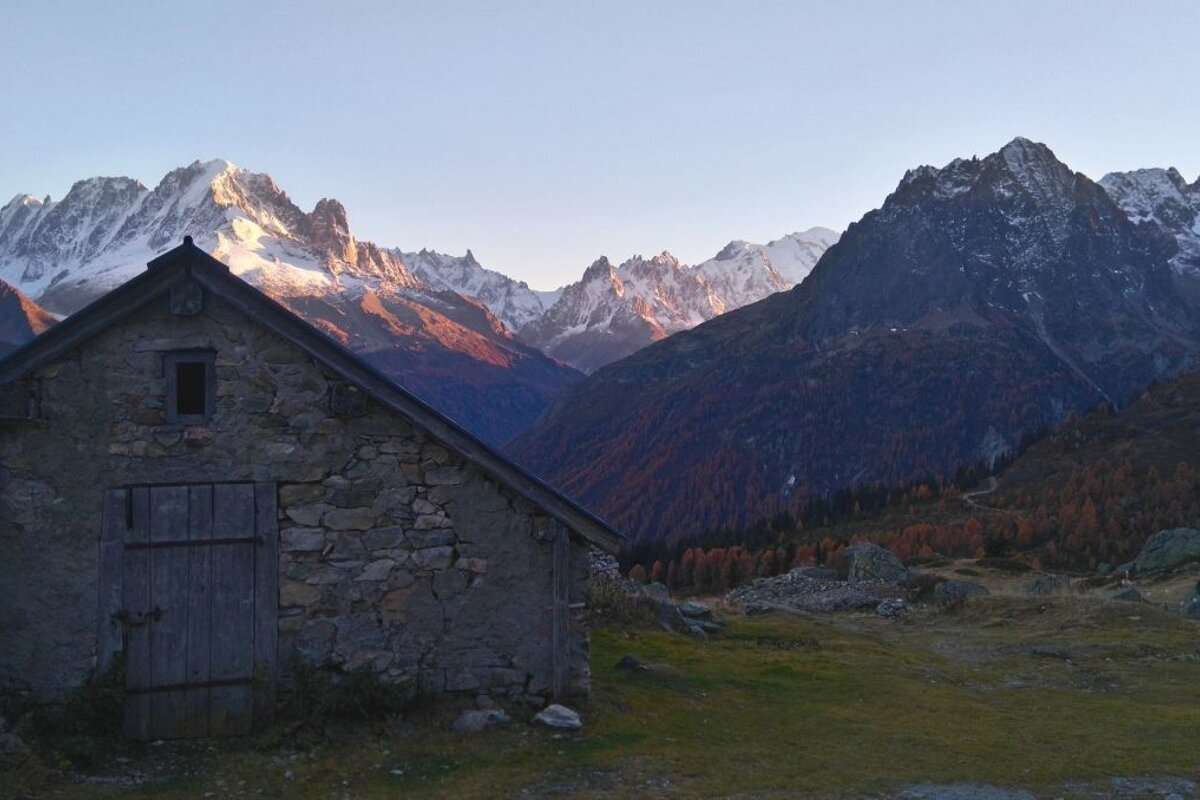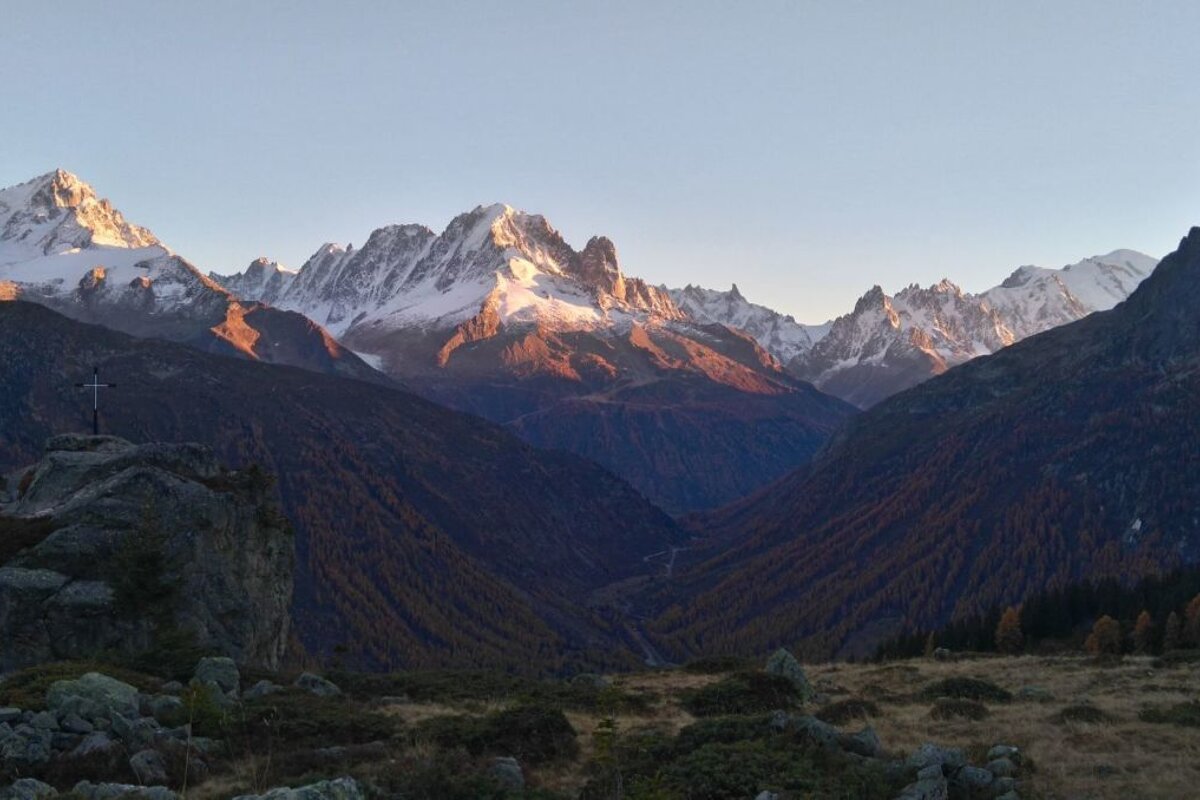 Autumn Hiking in the Tre-les-Eaux Valley, Vallorcine
A full day hike at the Vallorcine end of the valley
The first day of November and it is still short sleeves weather - perfect for hiking and enjoying the wonderful autumn colours.
My original idea was just to hike as far as Tre-les-Eaux and then back down again, but I got a bit carried away and ended up at Col de la Terrasse - a stunning vantage point right on the Franco-Swiss border.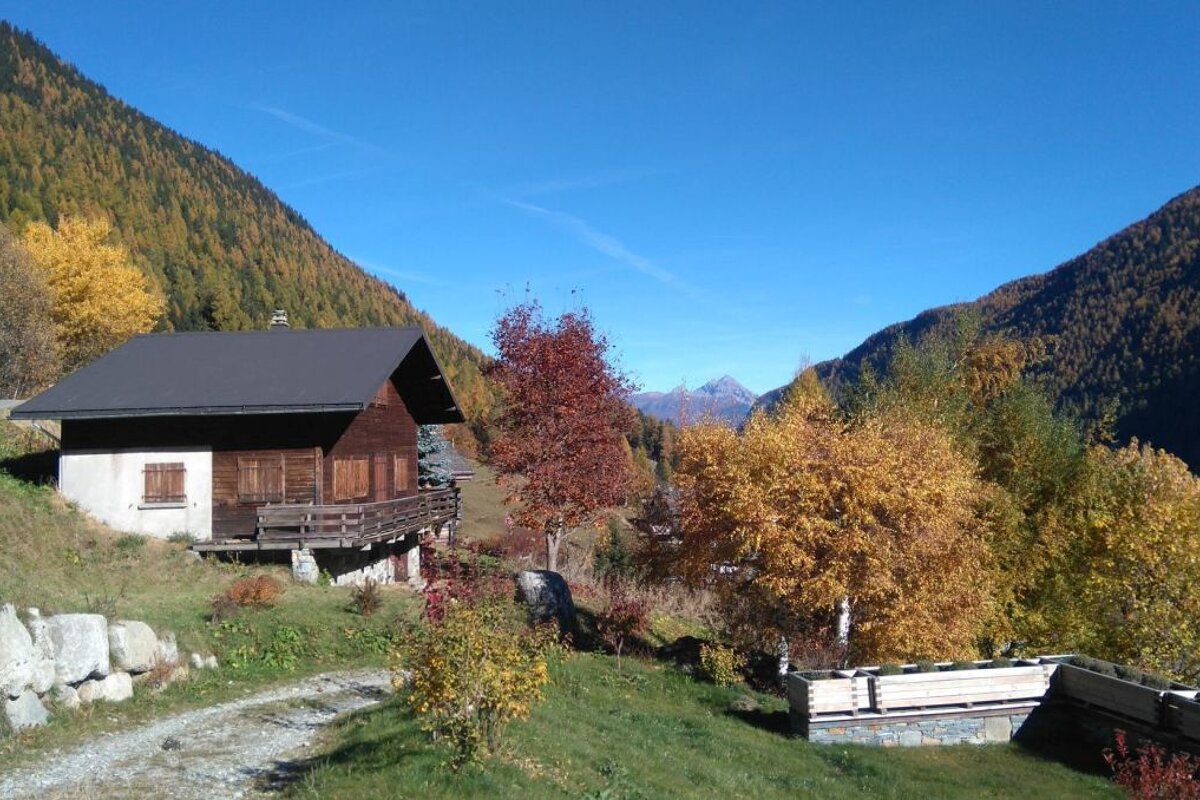 Setting off from Le Couteray, the route to Tre-les-Eaux is clearly marked. However, I took the less obvious route up by following signposts in the opposite direction via Les Granges. Heading up through the picture postcard village of Le Couteray and into the forest, the autumn leaves were crunching under my feet and it was warm enough to wear a t-shirt. Following the trail as it zig-zagged up through the trees, I passed by the cute little wooden chalets at Les Granges and carried on climbing upwards.
About the first hour or so of this hike is in the trees, with the occasional clearing allowing you to see the valley unfold beneath you. After a while you'll come to a strange concrete block with a metal cover on it (that I think might be one of those secret research stations, like on Lost) and from here the path comes out into the open.
The golds and oranges of autumn are in full steam right now and I don't think I've ever seen the valley look so beautiful. The path was lined with little purple flowers, rusty-coloured ferns, trees bearing bright red berries, and those funny fluffy plants that look a bit like feather dusters.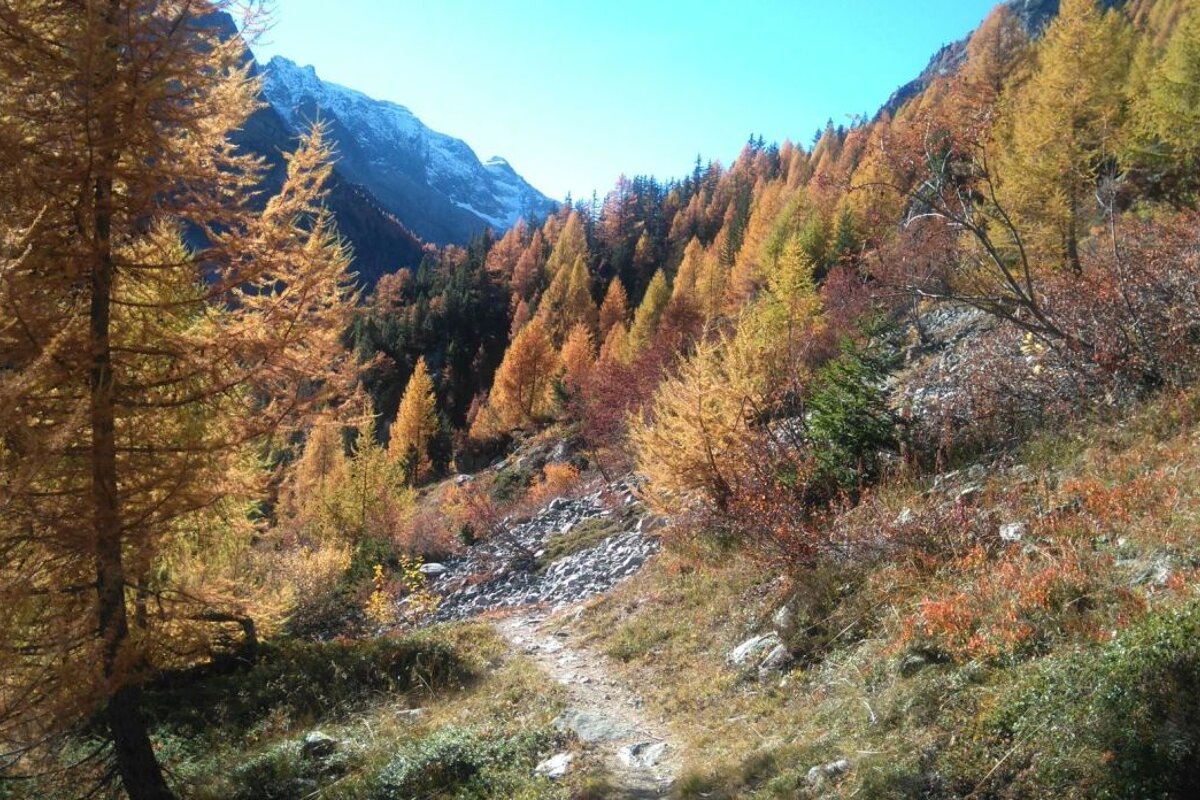 Looking across the valley gave spectacular views of the Le Tour and Argentiere glaciers in all their glory, as well as Les Grands Montets and Le Drus looking rather splendid (and a bit snowy on top).
After a while the path starts to ascend a bit more steeply and becomes less obvious - look out for red blobs of paint on rocks to reassure you that you're heading in the right direction. After a while you'll come to a rocky section that brings you beneath the cliff-like edifice of the Cornes de Loriaz; there's a bit of light scrambling involved and you'll have to haul yourself up on a chain that's bolted to the rocks at one point. All part of the excitement. From here it's a beautiful traverse along a narrow path that skirts around the mountainside, with quite a steep drop to your left so don't let yourself be too distracted by the view.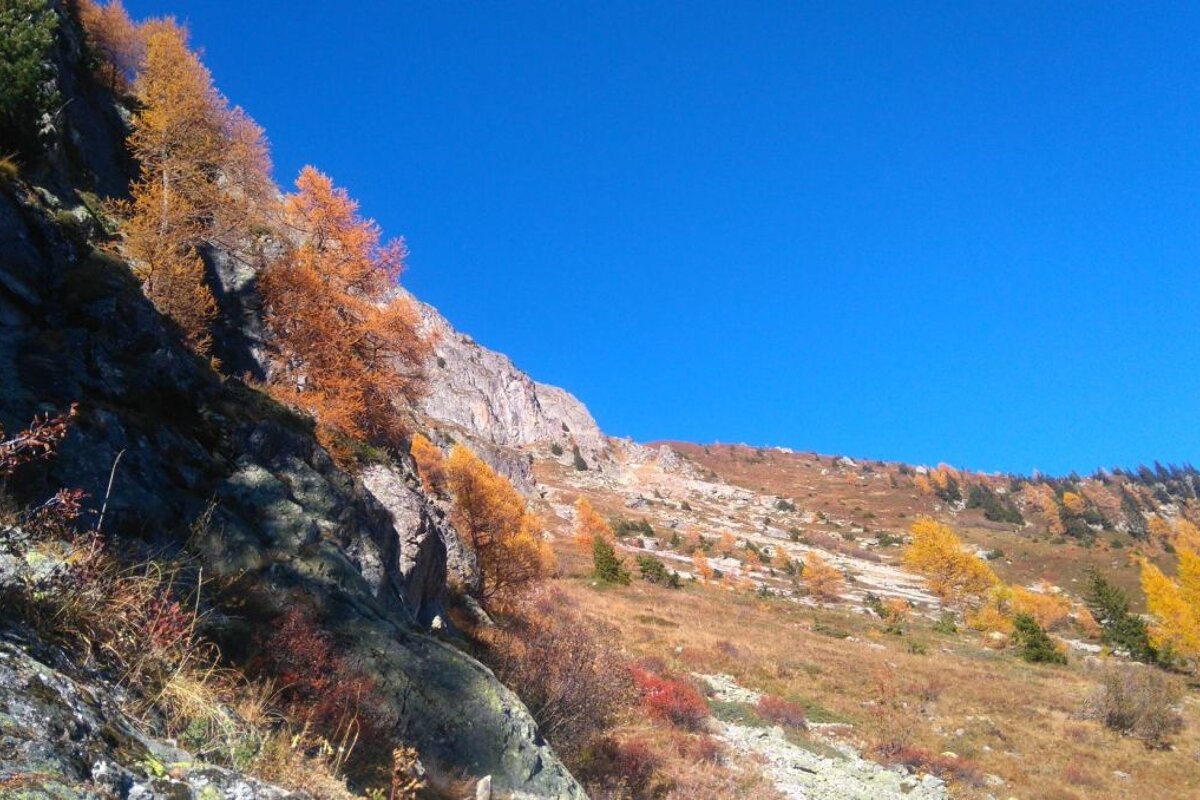 After a while you'll come to a split in the path and Tre-les-Eaux is signposted to the right. From here there is a bit of a descent and more scrambly bits with chains before you enter the valley. The path runs high above a mountain stream, dropping gently down to bring you to the edge of it. At this time of year (and after such a dry summer) the river bed is completely dry in places. Meander along a bit further and you'll come to a series of the little streams and waterfalls trickling down the mountainside on your right.
Now, had I stuck to my original plan, this is where I would have stopped to eat my sandwich then returned back via the same route. However… the warm weather, mellow light and incredible autumn colours are just so tempting at the moment that I ignored common sense and pressed on - higher and higher, further and further - without worrying until it was too late about dusk setting in.
I figured that I would much rather do a loop instead of coming down the same way and if I carried on I would be sure to pick up another signpost sooner or later. Well, I did, much later as it turns out. The pleasant little hiking path became more and more remote, the boulders became bigger and the scrambling a bit more serious. And then I came across snow. At this point it would have been sensible to turn back, especially as I had no idea where I was going or how long it would take. But no, I carried on…
Once I'd got past the snow I found myself in a shallow ravine from where the top of the col really didn't look that far away. I'd kind of lost the trail markers by this point but I channelled my inner Bear Grylls and used a stream to navigate. When I say navigate, I just followed it because I had no other point of reference to cling on to.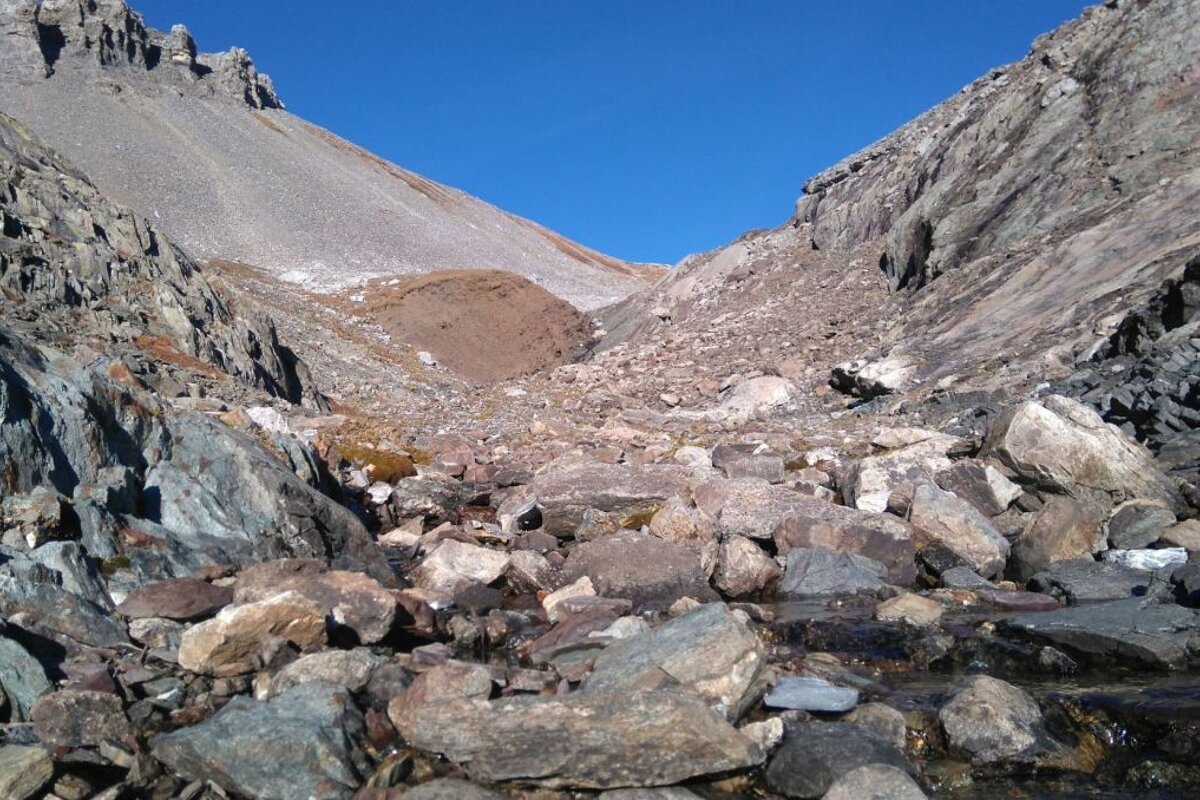 The ravine became rockier and the odd patch of snow became more frequent but eventually it topped out at the Col des Corbeaux at 2602m (still no idea where I was but at least it had a name). Col de la Terrasse was signposted as being just 15 minutes away and that was at least a place that I had vague knowledge of, so I decided to press on. In between the two cols I passed the most beautiful lake; half-frozen, surrounded by shimmering bronze rocks, and reflecting the deep blue sky in its surface. My photos really don't do it justice, it's so much more special in reality.
Reaching the Col de la Terrasse was such a relief, especially when I saw that the Loriaz chalets were in view and only signposted as being an hour away. I had visions of me skipping merrily downhill the rest of the way. I'll not lie to you - the descent from Col de la Terrasse to Loriaz is HORRIBLE. Steep, rocky and very loose underfoot; the path quickly becomes scree mixed with snow that seemed to give way with every step. I'm not great at descents at the best of times but it seemed like I was skidding and slipping all the way down. It was just past 4pm by this point and with the clocks having just gone back, the added pressure of getting down the mountain before nightfall was making me feel a bit edgy.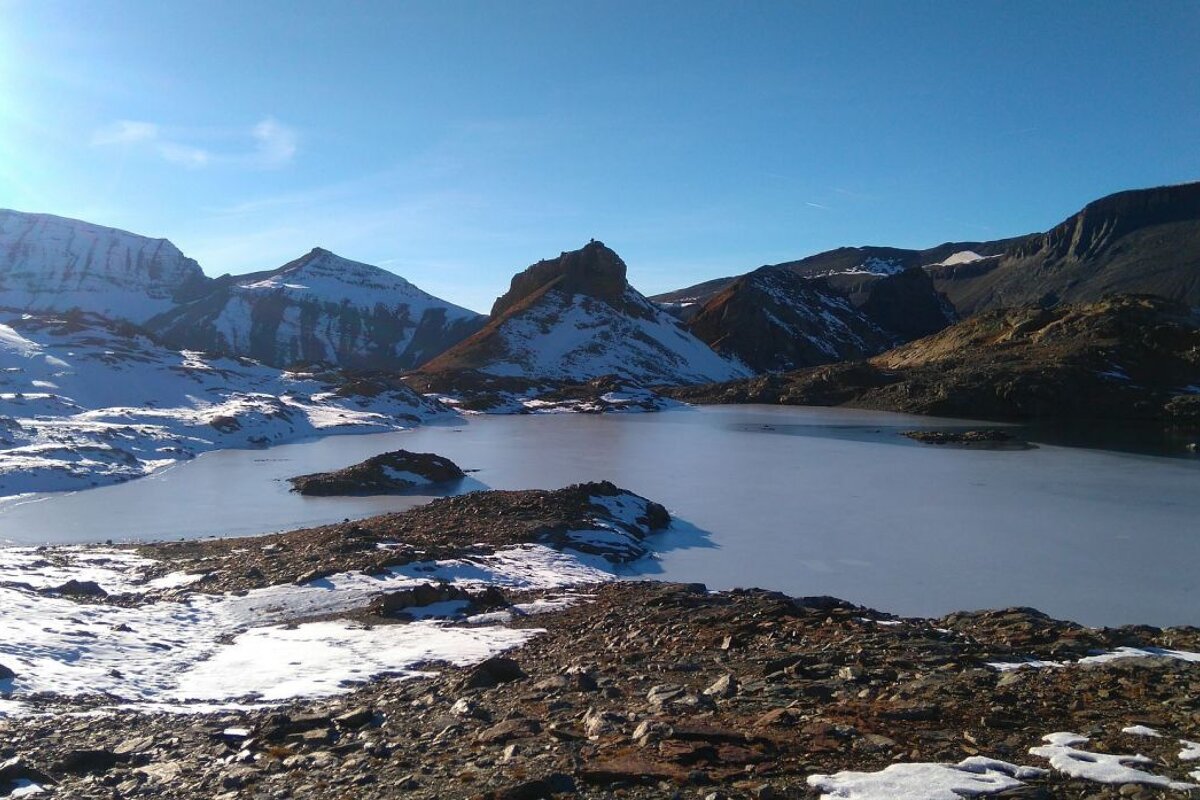 Anyhow, once I'd got past the scree the rest of the path was a pleasant trail that twisted its way through heather and bracken to reach the little cluster of stone huts at Loriaz. This place is worth a hike up to even if you're just going to come back down the same way. The refuge is closed at the moment but there's something very charming about the place and it's a great picnic stop with wonderful views.
From here Le Couteray was signposted as being just an hour and a half away and the path was easily found. Thankfully it was a lovely forest track that swooped gently down through the trees and past the waterfall at Nant de Loriaz to bring me back to where I started - just as dusk fell and the lights of the valley started to come on beneath me.
The route in full took me 6 hours but I was rushing to get back before dark and didn't stop for a proper lunch. I was definitely pushing my luck by setting off at midday, please leave much more time for completing this circuit as parts of the path are quite technical and may take you longer than expected. This hike should be perfectly possible for as long as the warm dry weather continues but any rain at this time of year will fall as snow on the higher sections, making them potentially dangerous and making pathfinding very difficult.
Directions
This hike sets off from the pretty little hamlet of Le Couteray, in between Le Buet and Vallorcine. If you're driving you can park at the start of the hike; just look out for the signposted turn-off for Le Couteray on the left shortly after Le Buet train station and keep driving until you come to a small car park beside the road. If you're on public transport then take the train to Le Buet and walk for about 10 minutes to reach Le Couteray.
Location