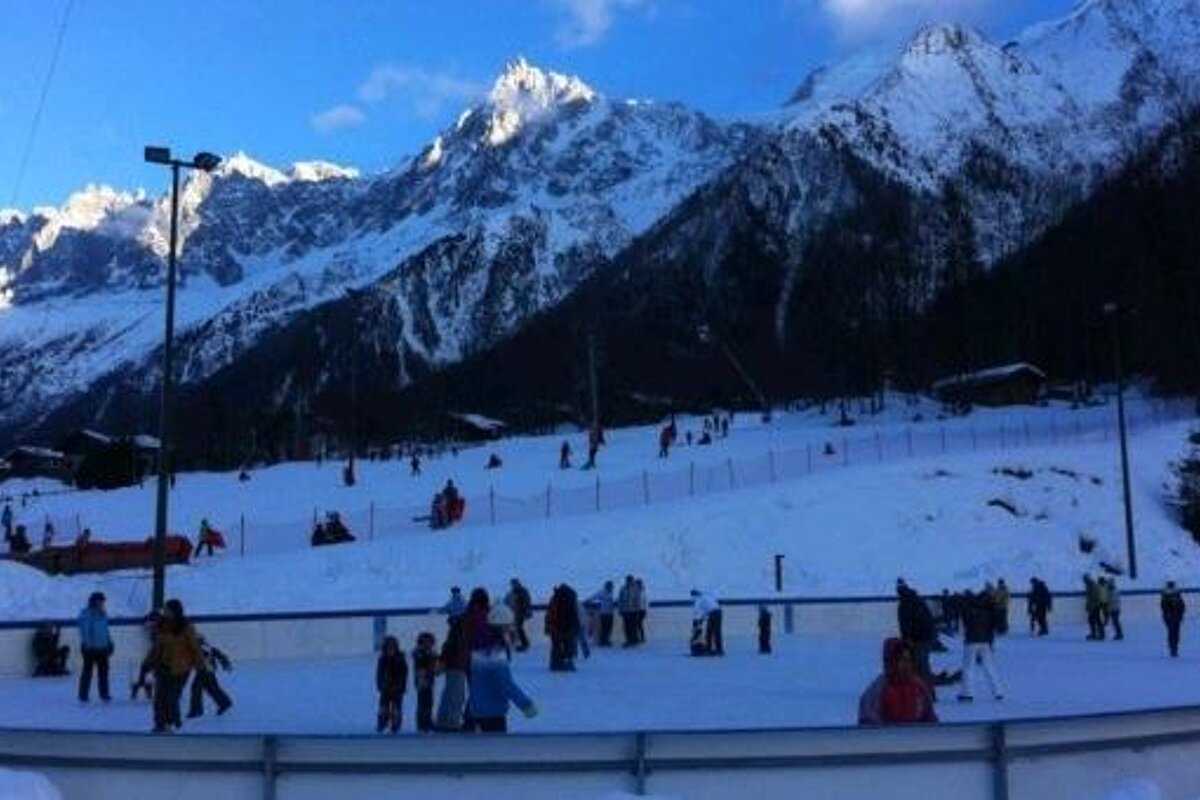 Outdoor Ice Rink, Les Houches
Skate for free & enjoy mountain views at this outdoor ice rink
This open air ice rink is open throughout the winter months from late December to the end of March. It is situated on the main road just opposite the exit toward the train station and the motorway.
The ice rink is completely free for skaters and skate hire costs just €3.50 ( or €2 per person for a group of 15 or more). For younger children there are supports available to keep them stable on the ice.
You can skate along with the music into the night as the rink is flood lit and on occasion is open until 11:00 p.m.
After you have finished on the ice, you can treat yourself to the various snacks and chocolate bars available at their cafe.
For further details visit the website or contact them directly by phone.
Contact
Address
25 Avenue des Alpages Les Houches
74310
Location
Chamonix - Les Houches, Chamonix