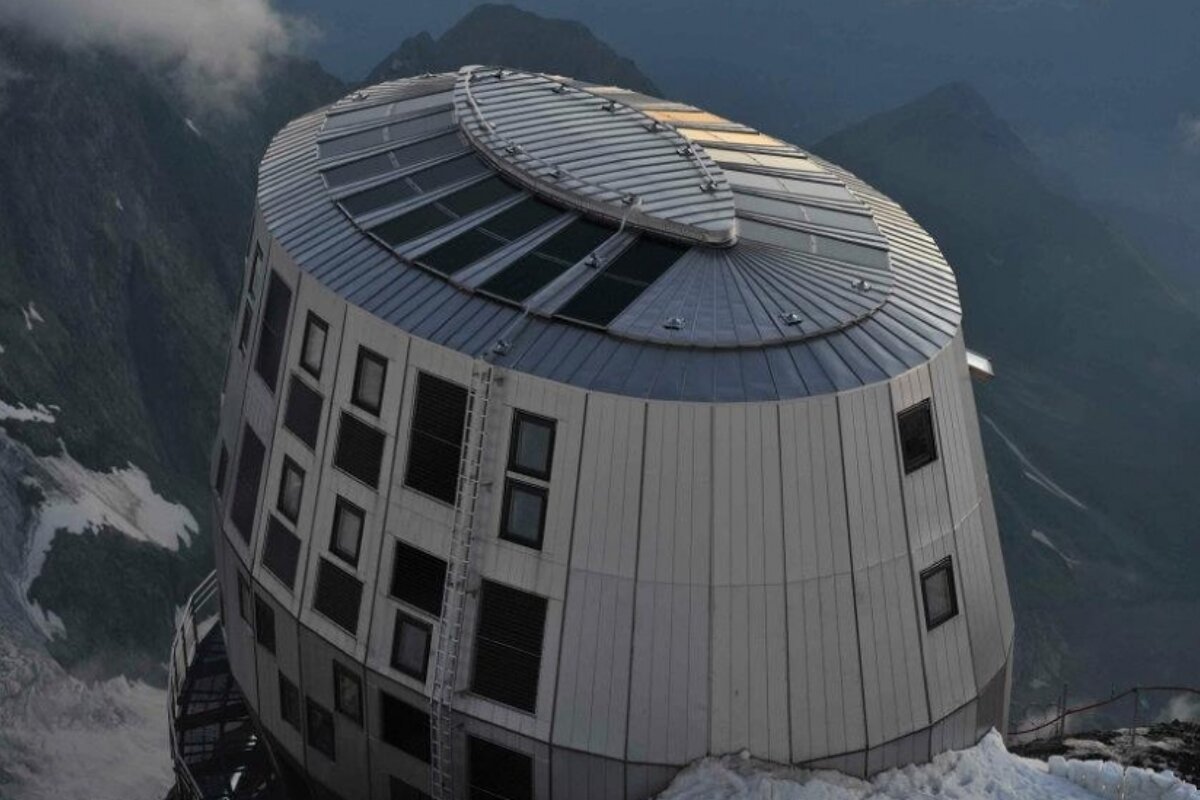 Accommodation for Mountaineers in Chamonix
Staying in Mountain Huts
The Mont Blanc Massif has an extensive system of huts in the high mountains. These vary from tiny bivouac huts in remote corners of the Massif to large, fully catered refuges in the popular climbing and walking areas.
Some of the huts are privately owned, but most are owned by the Club Alpin Francais (CAF), Club Alpin Italiano (CAI) and Swiss Alpine Club (SAC). If you are a member of an Alpine mountaineering Club and present your membership card you will usually receive a discount on accommodation costs when staying in club-owned huts.
In summer hut opening times vary but most are open late June to early September. Find contact details and check opening times for the huts in the Chamonix Valley.
In winter some huts will open if they are in an area popular with skiers. However, even when closed huts will usually have a "Winter Room" for people to use for overnight stays. These vary from individual rooms with minimal furniture to multiple dormitories and cooking facilities. Blankets are usually provided in the winter rooms. To be safe, it is always worth taking a sleeping bag and gas stove unless you know exactly what is at the hut. A few tips for using alpine huts:
Booking - Book as far in advance as possible. The most popular huts (Gouter, Cosmiques) are sometimes booked up months in advance. To book, simply phone the guardian using the number from the hut list (link to list of huts with phone numbers). Try not to phone first thing in the morning as the guardian will usually be sleeping after having served breakfast in the middle of the night ! Most guardians speak enough English to take a booking, but some don't, so be prepared to Parlez Francais or Italiano !
Arrival - Introduce yourself to the Guardian on arrival. He/she will book you in, allocate you a bed space, and tell you the meal times. They can also be a great source of route info as they are often Mountain Guides or active climbers.
Eating – Most huts offer a half board service at a reasonable rate (approx €35-€45/night). However you can usually opt out of meals to make your stay cheaper. If doing this remember to confirm whether there is a cooking room for you to use, or you might have to sit outside in potentially bad weather to cook ! Either way you will need to take your own gas stove.
Paying for your stay – You usually settle the bill the evening before your departure from the hut. Some huts accept credit cards, but most don't. Always take plenty of cash.
Facilities – Most huts are fairly comfortable, but simple. Most don't have showers or duvets, but occasionally you can find one that does ! Expect to sleep on "Alpine Bunks" next to lots of other people, using woollen blankets to keep you warm. Some huts prefer you to bring a liner sheet to sleep in, but most don't mind. Many huts sell essentials like batteries and sun cream in case you run out.
Respect for others – One of the most important things in Alpine Huts is getting enough sleep before you set out on your climb. So, keep the noise down in the dormitories, leave the lights off (use your headtorch), and don't decide to sort out your rack in the middle of the night.
Hut slippers- All huts provide hut shoes for you to wear indoors instead of your boots. Fail to use them at your peril !
Gear Storage - Huts normally have a gear/boot room where you leave your kit. Store it neatly and always sort your gear for your climb the night before – it can get quite chaotic in the morning.
Drying Kit - Try and dry any damp gear/boots in the sun before it gets dark.
Cancellation – Cancelling a booking is not a problem. Just phone the guardian (even if it's last minute) and tell him/her. Not cancelling a booking will cause unnecessary work for the guardian and may deprive someone else of a place in the hut.